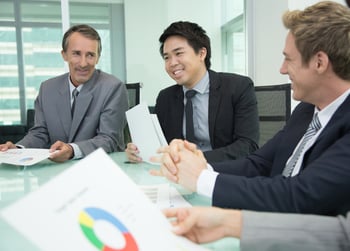 When you are building your career, no matter what field it is in, self-promotion is important. There are some conflicting views on whether or not it is beneficial or detrimental, but in the end, the more others know about how you can contribute to their success, the more sought after your services will be.
The key is to find the balance between self-promotion and arrogance.
The former can help steer you on a path toward success while the latter has the ability to make potential employers or clients wary of bringing you in as part of their team. Forbes has compiled a list of myths in the article, The Four Myths of Self-Promotion. This list debunks the reasons people often find to avoid promoting themselves so instead of finding excuses, you can move forward knowing that you are helping your career.
This requires you to know when it is appropriate to self-promote, what will make you sound arrogant and what you can do to backup your talk and make it stick. Without knowing how to navigate the world of self-promotion, your efforts could leave you in a worse position than when you started.
Promoting Yourself the Right Way
The first step in promoting your accomplishments and skills is to understand what they are. Without knowing what skills are desirable to employers and if you possess them, your efforts will get you nowhere. Take time to sit down and think about what you have achieved and update your resume.
Even if you are happy in your current job, this exercise will make you think about your strengths and the areas you could improve in giving you a strong foundation to work with when you want to showcase your skills. It will never hurt you to think about what you have to offer and take the time to verbalize those skills so you are prepared when the opportunity to discuss them comes around—with your current or a potentially new manager.
Find less obvious ways to showcase your strengths. There may be a time and place for you to state outright what you have achieved, but instead, try incorporating an accomplishment into a story. Those who are listening will still be able to get an understanding of your character without feeling like you are working too hard to sell yourself.
How to Sound Arrogant While Self Promoting
Taking every opportunity you can to tell everyone how great you are is an easy way to sound arrogant. Not all conversations will revolve around discussing your skills. Recognizing when it is and isn't appropriate to bring up these things in conversations is a great thing to learn and will be beneficial to you throughout your working life.
A time when you could subtly self-promote is during a team meeting. If you have experience leading a group through a certain type of project and your boss is looking suggestions on how to make things run smoothly, start with something like, "when I ran [insert project name] last year, I found the following to be really effective" and list what you thought worked. In this situation, make sure your suggestions are relevant and contribute to the conversation in a meaningful way.
Another way to sound arrogant while promoting yourself is to focus on one accomplishment from years past. Make sure that whatever it is you are discussing is relevant to your job right now. It is great if you landed a big client three years ago, but what did you learn from that experience and how does that make you more appealing to employers?
Back-Up Your Talk With Actions
The easiest way to self-promote is by living and working in the manner in which you speak about yourself. If you tell someone that you are self-motivated and driven, do not give them reason to believe otherwise by having to constantly be reminded to complete projects on time. Any stated experience you may have should be backed up with portfolios or testimonies for the work you completed. It is not enough to simply say that you succeeded in leading a team of 10 on a marketing project that increased your company's revenue by 10%. Demonstrate that you have the skills to contribute in a positive way.
While doubt still remains with some that self-promotion in business is an effective tool, if done correctly, there is a lot to gain from knowing what you have to offer and showcasing those skills as a way to further your career.