Project management involves planning, starting, executing, controlling, and finally closing the work process. A "project" is a team activity that has specific success criteria, specific goals, and a specific time at which the activity is to be complete.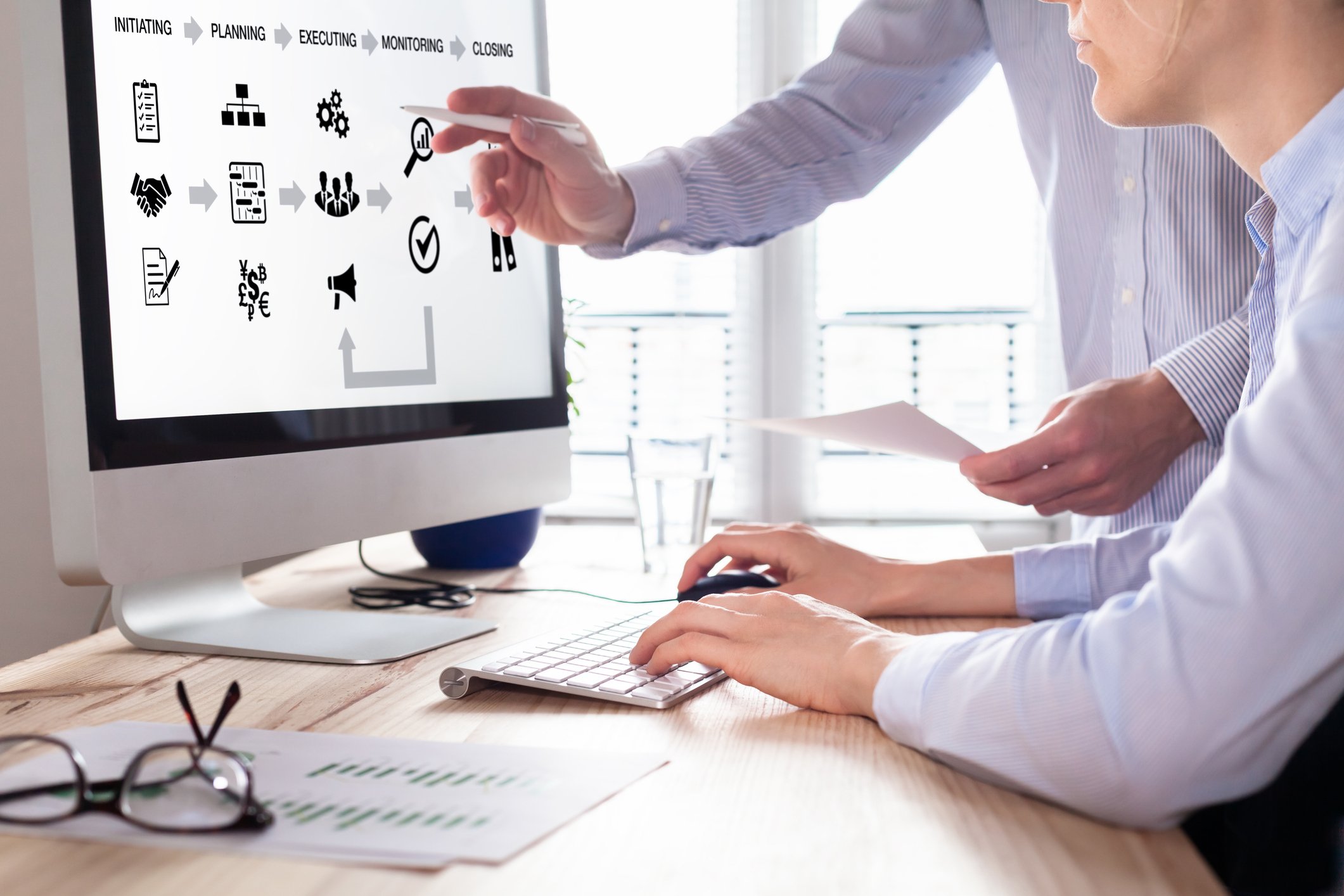 Notably, project management is not the same thing as program management. With program management, the manager is in charge of multiple projects, and the view is on more of a macro level. Project management, on the other hand, deals with the actual team involved in a single project and takes a more "micro" approach.
To grasp the ins and outs of project management, it helps to know the 4 P's, the project management cycle, and specifics on why project management is so important.
The Four P's of Project Management
There are four elements that are considered critical for success in project management. These are:
People
For a project to succeed, the right people must be on it. Those who will be affected by the project also need to be considered. Program managers, project managers, practitioners, and customers must all be given thought. In some industries, end-users are included as a separate category.
Product
Any package or item that must be developed is the product. Its objectives and scope need to be defined, solutions thought up, and any constraints (technical or managerial) need to be known.
Process
This defines exactly how a project team is going to go about developing the product. Tasks, milestones, work merchandise or tools, and quality assurance points all come into play. These factors need to be set according to the individual project, rather than using a "one-size-fits-all" philosophy. In some industries, there are specific methodologies already developed, but in many others, this is more free-form.
Project
Here is where the project manager comes in. He or she shepherds the entire project around or through problems and understands what can go wrong so that issues can be avoided. The project manager also keeps everyone motivated and handles other typical managerial duties.
Some of the key duties of the project manager in these cases are ensuring good communication, managing project stakeholders, planning, removing obstacles, handling change management, enabling teams, and aligning the project with the business.
Project Lifecycles
This is a process that is used by most project managers. According to Mavenlink, a software development company, it has four stages: conceptualization (or "initiation"), planning, execution, and termination. If something unexpected comes up, changes may need to be made.
Conceptualization - Specific questions about the project's goal criteria are answered.
Planning - Specifics of the implementation are hammered out.
Execution - Implementation of the plan leads to developing the Product
Termination - Project's goal criteria have been met and a project closure report is generated
A successful project manager delivers projects by their deadlines, satisfies customers, and has all of the needed "hard" skills – but he or she doesn't stop there. Success in this field also requires good people skills, excellent communication skills, the ability to identify employees' strengths and weaknesses, and more.
To learn more about project management, check out Project Management at PCC today.