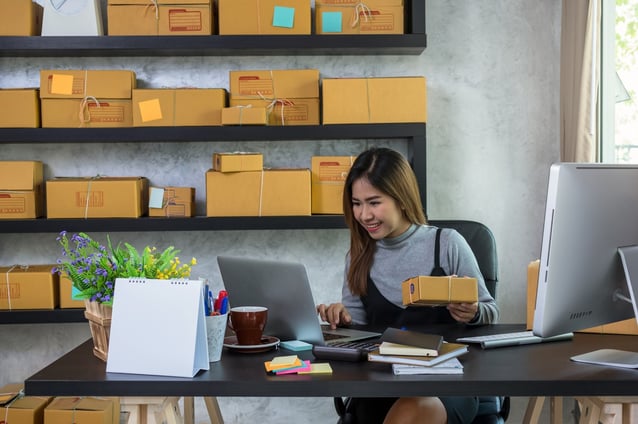 In our digital-everything world, small businesses simply can't ignore the importance of digital marketing. Consumers are constantly connected to their devices, and any business that doesn't get onboard is at a significant disadvantage.
The benefits of a digital marketing for your business are numerous. Digital marketing can allow your small business to leverage the potential of SEO, efficiently reaching your target market and allowing you to compete on a more level playing field. By integrating organic and paid search, your company can reach even more of your target audience. Display advertising grabs your audience's attention and can be a great way to increase brand awareness. Developing both an organic and paid social media strategy allows you to engage with your customers and target prospective customers. Other digital marketing approaches include content marketing, affiliate marketing, influencer marketing, and email marketing.
We won't get into all of them in this article, but we've put together 6 digital marketing tips that can help you get started and grow your business.
6 Digital Tips for Business Growth
1. Use Targeted Local Search Ads
Local search ads are great for increasing foot traffic to your store. When a customer is in search of a product or service, targeted local search ads can help ensure that your business is easy for them to find. They can find more information about your business through your location page, where you can post business hours, customer reviews, and photos.
2. Claim Local Listings
There are a number of popular — and free — local directories where your business is likely already listed. These include Yelp, Google+, Yellow Pages, and Angie's List, to name just a few. It's important to verify your listing, ensure that all information is accurate and current, and choose the proper categories for your business.
3. Monitor Online Reviews
Online reviews are extremely important to the success of your business. One study indicates that 90% of consumers read online reviews and 88% say they trust an online review as much as they trust a recommendation from a friend. That means it's vital to have a plan for monitoring and responding to online reviews. It's also important to encourage satisfied customers to leave reviews. Consider offering an incentive to do so, such as a discount coupon.
4. Optimize for Mobile
80% of internet users own a smartphone, and more searches are done via mobile than on desktop. 72% of searches for food and beverage are done on a mobile device, 68% for health services, and 62% for automotive services. Clearly, mobile optimization is a must. That means your content must be responsive, meaning it displays properly on any type of device and includes all graphic elements and CTA buttons. Keep in mind that just because customers can see your website on their smartphone doesn't mean it's mobile-friendly.
5. Connect and Engage on Social Media
Social media provides your business an opportunity to humanize your brand and showcase your company's personality. Ensure that your content is relevant and helpful — don't post only about your company and products — but get creative. Post behind-the-scenes photos of your employees, informative videos, and funny memes or GIFs.
6. Consider Social Media Advertising
Social media advertising provides targeting capabilities that allow you to zero in on your ideal customer and drive them to your website. It can be a cost-effective way to stretch your marketing budget and increase brand awareness.
Not only is digital marketing here to stay, but it's rapidly evolving. It's important to respond to customer demands for visual and interactive content, live video, and innovations for blending traditional marketing with digital.