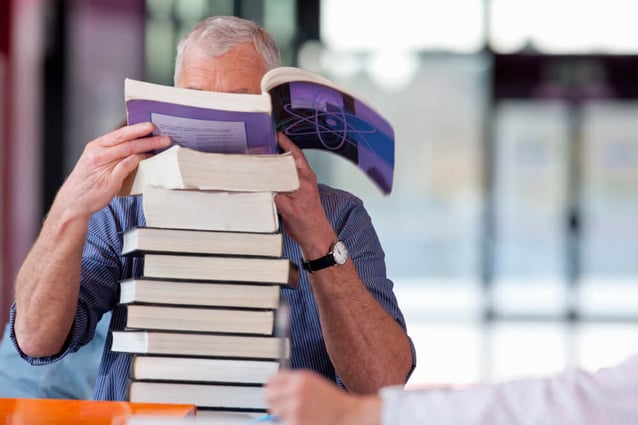 Nearly every field in the twenty-first century has room to develop, with new techniques, research, or resources becoming constantly available. Many professional organizations require continuing education because industries don't stay the same. Many of the best practitioners are the ones who learned in their initial training or degree, then kept building that knowledge, whether they were required to do formal education or not.
If you need to earn continuing education credits or want to stay at the front edge of your field and the modern aspects of the work, these continuing education opportunities are a great idea.

1. Online Courses
When considering how to get continuing education, online courses should be one of your first options. They are in-depth because these courses tend to meet over time to include various engaging, interactive elements. However, they are also flexible and can fit around a busy life without an additional commute. Many courses allow you to watch the lecture or live stream later if you need to miss a class due to an unforeseen circumstance. That feature is rarely available for traditional classroom experiences.
Online courses aren't limited by location, either. Even if you aren't in Portland proper, you can still benefit from the wide range of continuing education courses available at Portland Community College.
2. In-Person Courses
There are also continuing education courses that meet in person. For many, this is a fantastic additional way to connect with the material you learn. Whether spending time in a classroom helps you focus, connect with others, or understand the material thoroughly, taking an in-person course at a community college or other school can help you gain valuable insight that helps you dive deeper into your work. When you take continuing education courses like Public Speaking or Managing Interpersonal Conflicts, the methods can be an asset to almost any career. You can also start to see whether your interests lie in a slightly new career trajectory.
3. Attending In-Person Conferences or Seminars
A great way to dive in head-first and get a lot of CEUs in the process is to attend or present at a conference or seminar. These programs tend to involve lots of different talks or workshops, allowing you to dabble in a variety of other topics and to hear from the top names in your field. These programs also are great places to network and get a feel for things like whether certain employers have a strong presence in Portland or if they are in other parts of the world. These conferences can also help cement bonds with others in your field, such as coworkers or colleagues who might want to present with you at a future meeting.
4. Online Events and Lectures
However, when you're short on time or travel funds, the increase in online events and lectures (and live-streamed conferences!) can be a helpful way to get continuing education credits. Logging in for an event for a few hours allows you to immediately dive into what you're there to learn from the comfort of your home or office, with no flights and hotels required. The tech to live stream or make recordings of events has increased exponentially in the past few years, making it more possible than ever to take advantage of all the excellent training available.
5. Related Work Experience
Sometimes, an industry's continuing education structure is more apprenticeship-like, where you need to get a certain amount of work hours to stay active in the field. If you're not working in the field full-time, or if your work doesn't quite fit the parameters, taking on side work or internships can help you grow in that profession, keeping your many skills fresh for if you decide to move into a role that practices them full-time.
One hallmark of a PCC education is the effort the faculty and staff put into connecting students to work experience. Many programs begin with in-person or online coursework but conclude with lab hours, internships, externships, or work placements that help you prepare for any examinations or credentialing processes needed to advance your career. Ideally, a great continuing education experience will not just give you the theory of growing in your field but will also allow you to put it into practice and thus make it truly your own.
Partner with PCC for Your Continuing Education
Hands-on, professional guidance is one of the best ways to stay up-to-date with your career, and PCC offers you a clear path to achieving that. Their educators and courses can help you excel in your career by staying on top of any changes.