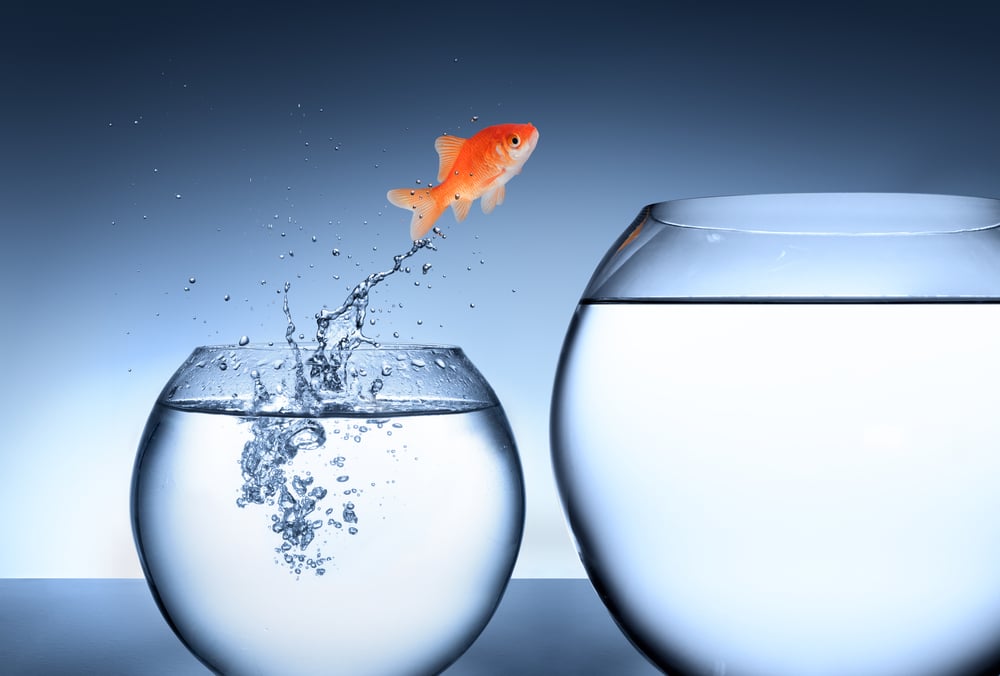 The turbulence of the pandemic has caused a shift in the way we think about work. After the pandemic ends, 26% of employees are planning on switching jobs, 80% of those are doing so out of career advancement concerns, and 38% of workers feel stuck in their careers during the pandemic. That shouldn't be too surprising since a year prior a worker survey found 58% of those switching jobs were willing to take a pay cut to do so. People want to make changes that aren't just moving within the same field; instead, they require switching industries, responsibilities, and working knowledge altogether. 
While there are certainly career shifts that aren't for the better, there are quite a lot of right reasons for a mid-career change, and Portland Community College is ready to help you prepare. Here are just a few signs that this is definitely the time to make that career switch and find the next great thing for you.
A New Life Stage Means a New Career
Many of the big milestones in our lives make us feel like it's time to do something new. If you've always worked a demanding restaurant job that keeps you late every night, you may feel ready for something new when you and your partner choose to start a family. Alternatively, as grown children may prompt a re-entry career change toward greater responsibility, longer hours, or a new set of opportunities.
Finding work that is satisfying in the context of your busy life outside work is very important, and many people anticipate and realize career changes when they know that a big shift in their life stage is coming soon. Ideally, your work will support the life you want to lead, and achieving that balance with new changes is essential.
Your Industry Doesn't Pay Enough
Many people begin their careers with low-wage, entry-level jobs that prime them for the workforce. Whether it's idealism through pursuing an early life passion, or a starter job during transition, with age comes additional expenses, or new goals like homeownership. Accomplishing these requires higher wages to really benefit you and your family.
Another key factor is that some industries can only raise so far, with few leadership roles offering strong salary numbers. If you stay in your career long enough to see that your advancement isn't likely to continue, even by switching companies, moving to a dramatically different career may be the right move.
A High-Stress Role Isn't Worth It Anymore
There's something exhilarating about fast-pace careers, but these jobs burn people out very quickly. If you've done your time in a high-stress role or an industry with high hourly expectations, you might realize you prefer a role with less intensity. You can bring all the efficiency, strength, and decision-making skills you learned in your high-stress job and remake your work-life balance through entering a career that doesn't set such a breakneck pace. It's often one of the most satisfying and healthy career changes you can make. 
You Just Need a Change!
Maybe you've been doing similar work for 10 or 20 years, and you are realizing that you have more to offer but limited options for advancement. Maybe you've been in a less-than-ideal role for a year or two but feel you've toughed it out long enough. In any case, knowing that you cannot sustainably and happily continue in your role is a great reason to start exploring other options.
Ironically, knowing that you're taking classes and doing some job research on the side can make it easier to handle a monotonous or otherwise unsatisfying work environment. It gives a different purpose to your work, and the feeling that it's temporary makes it more manageable. When you can be patient and get ready for that change, you can often find something that will be more fulfilling in some respect and relieve your restless feelings.
You're Ready to Pursue a Different Passion
Early career goals often revolve around establishing yourself financially, but once established, many people realize they have the stability to try something a little riskier. Whether you're taking a pay cut for a passion project or part-time career, or even launching your own business. When you're passionate about something and know you are ready to give it your all, moving from your current career to the next chapter may involve pursuing something that's less lucrative because it will make you happier. In the long run, that's more important, helping you feel more satisfied with what you're doing. All you must do is get the preparation you can, make sure you have thought about some of the potential scenarios of your new plan, and get to work!
There are many reasons to change careers and doing so with the help of career-focused certificates and vocational programs makes the change seamless and affordable. Many Portland professionals have used PCC coursework to smooth a big career change. No matter what your motivation for career change is, we can help you become prepared for it.