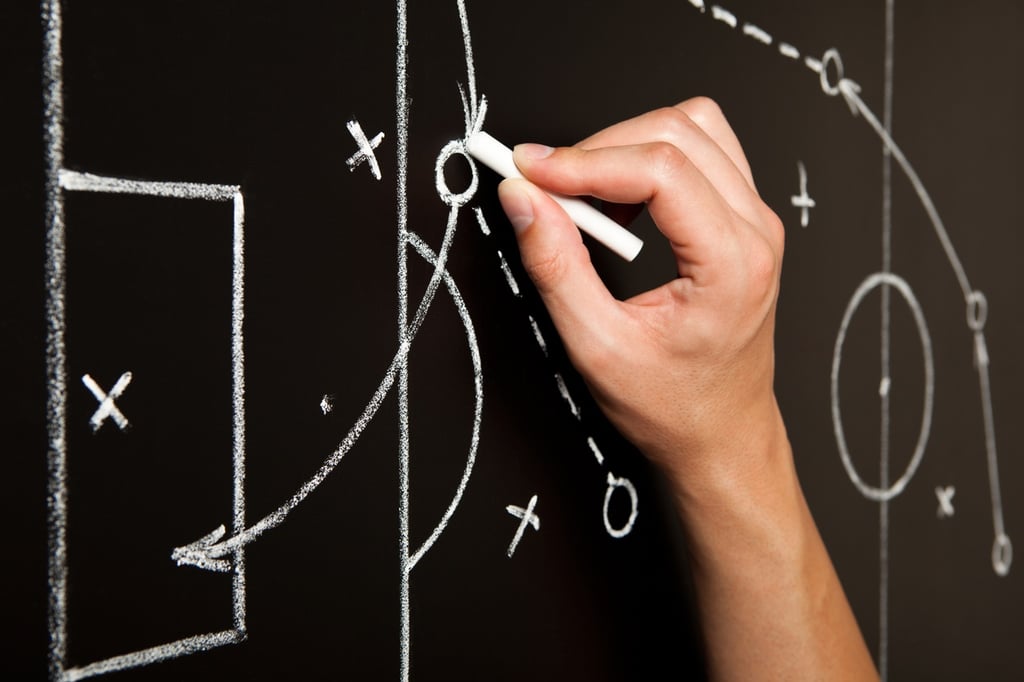 When managing a team, the players (employees) look to their coach (manager) for leadership, guidance, and support when approaching a game or a project. To keep the team motivated and performing at its best, it's up to the coach to draw out the skills that make each individual unique and use that to your company's advantage. Here are some management tips when coaching employees in the workplace:
1.
Set Clear and Achievable Goals
A coach has one main goal for its team, and that is winning the game. In business, the manager wants to be the best in the market when providing a product or service. In coaching employees, you want to be clear about your expectations and get on the same page for what you want to accomplish. When setting goals, create a roadmap or action plan with milestones that can be assessed or reviewed along the way.
2.
Communicate
Again, clear communication on the plays (procedures) to your employees about your goals will help lead the business to success. In management, it's easy to get caught up in new approaches to move the company forward, and you might put coaching employees on the backburner. However, it's important to remember that everyone on your team wants to be informed, feel like their opinions matter, and be acknowledged for their efforts.
3.
Build Relationships
When coaches come into the game with a good, solid attitude and truly care about their players, it enhances the players' trust in the coach and should make them want to perform at their peak levels. The key is to listen more than you talk with the goal of understanding where the player's head is at in the game.
In a manager-employee relationship, mutual trust and respect in day-to-day communication is paramount. Giving feedback, holding regular one-on-one meetings, and coming into work with a consistent positive attitude can help.
4.
Involve the Employees
Coaches are observant of their players' every move and can pinpoint where their top skills are to put them in an advantageous position to help win the game. All players contribute their unique skills to contribute to the team, so the coach must figure out how to use it to win.
The key here is to help guide the employee to their best performance and success without micromanaging them. Allow your employees to take ownership of their work and be involved in the decision-making when possible. Many people thrive off of being acknowledged for a job well done, so remember to give credit where credit is due.
5.
Give Feedback
The definition of a coach is someone who instructs a team or an individual performer with the job of helping the team or a person improve their particular skill, sport, or school subject. It's beneficial when managers and employees meet at least once a year for a performance review, but coaching takes an alternative approach to consistently and frequently working to develop an employee to their potential. With "coaching" rather than "directing," you encourage and enable your employees to grow and succeed through constant mentoring, counseling, and feedback.
Managing a team of employees or players isn't easy, but you'll see in professional sports that the teams who are consistently winning have a strong dynamic and a solid coach. It's worth it to take a look at some of your favorite coaches and analyze what they are doing right and then apply that to your own coaching/management practices.