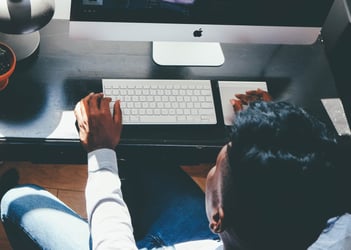 Coding has been a hot topic for the last several years and there's no slowing in sight. Learning to code has even captured the focus of federal and state initiatives, for example Code Oregon, to promote STEM careers.
Why so much talk about coding? Because that's where the well-paying jobs are. According to the Bureau of Labor Statistics, web developers are expected to grow 20% from 2012 to 2022 with a median salary of $62,500 in 2012.
Have you considered dipping your toe in the world of coding and tech?
Here are four things you may not have realized about the field:
1. Coding is all about creative problem solving.
Whether you're designing a website or creating a new app, as a coder it is your job to make the vision become reality. You'll need to research different technologies and platforms available to you in order to reach your goal.
2. Coding is a team sport.
Contrary to popular stereotypes, the best coders are highly collaborative and work on tight knit teams. A coding project can include project managers, designers, product managers, and other coders. And just like any team, you'll need to learn how to navigate group dynamics. When you're learning to code, it's best to adopt the best practices of pair programming so you're prepared to be a contributing team member.
3. Coding is requires a keen eye for detail.
Forgetting a bracket could break all of your code. Paying close attention to detail is critical to becoming a successful coder. Moreover, whenever you create new code the best practice is to document exactly what you've done, so you can reference what you've done later and your team members can know what you've added.
4. Learning to code is a constant endeavor.
There are numerous coding languages and platforms, and there are always new technologies being created. Becoming a computer coder is a commitment to lifelong learning and trying new things.
Learning to code opens up a whole new world of opportunities. In addition to job opportunities and high earning potential, there are so many possibilities on working on new, exciting projects and working with diverse people.
This fall PCC CLIMB Center has partnered with Portland Code School to launch Intro to Web Development. Learn more about the upcoming classes and kick start your career in web development.