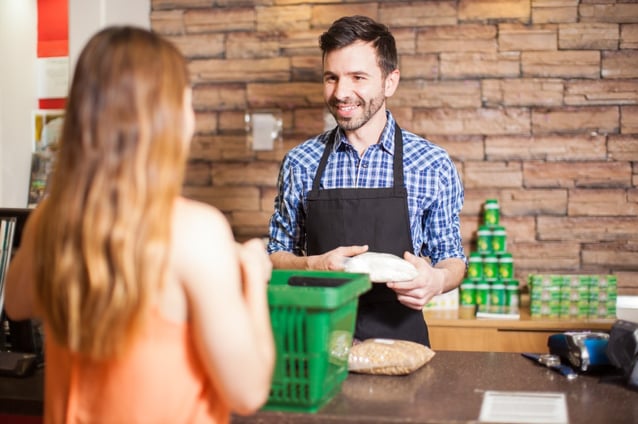 It goes without saying that customer service is vital. More than 75% of consumers see customer service as representative of how much a brand values them. Another 70% say their experience is defined by how they feel they're being treated. What you may not realize is that delighting your customers takes more than just standard customer service — it's not enough to give them a smile and a can-do attitude.
In today's post, we'll discuss three of the biggest factors in how to delight your customers.
Engage, Engage, Engage (on Social Media)
You may understand the importance engaging your customers in "true" small talk that takes advantage of active listening but many people don't realize that this is just as true of social media. That's because in the age of micro-moments, customers have a real expectation of instantaneous responses, and when you apply them correctly, there's almost nothing faster than a social media conversation and responses. Social media platforms are a place to see authentic responses and to ask questions. Like small talk in a brick-and-mortar store, the conversations can expand beyond simple exchanges about your latest products and offers; you can converse about related topics that are important to your industry and your customers. The contact is digital, but the customer perception that their voice is being heard is very real.


It's also a way to build a complete relationship between customers and your brand. You can solicit and reshare customer content on platforms, plus you can use it to craft a multi-channel experience that ties together the digital and real worlds by featuring customer choices and images in-store. Once you establish a good response and share rate, don't be afraid to promote it with features like the Facebook messenger response rate badge. Even if a particular customer isn't actively engaging your brand, these signals are social proof that your brand cares about what it's customers have to say in the moment.
Personalize Promotions Specifically for Them
Personalization may seem like the latest marketing buzzword, but it's really an evolution of reaching the right customer in the right way as a part of the changing path to purchase. Customers want to feel special. Consider the study by Journal of Applied Social Psychology: Waiters provided mints to guests with the check in three different ways, while the control guests received no mints, and "success" was defined by the tip percentage. Tips increased 3% just for including mints with the check, 14% just for bringing two mints and asking if customers wanted some, and an astounding 21% for offering two mints with the check, and returning with two mints in case customers want another. The mere perception of personalization is enough to boost what customers are willing to pay. According to another study, simply using a customer's name increases their positive feelings towards you and your brand, and in exchange for certain kinds of information, they actually expect exclusive deals (64% of consumers) and special offers (61%). Segmentation is key for personalizing offers to scale. It can be especially useful in emails and direct mail, where you can give a customer an offer they don't want to refuse.
Answer All Their Questions
Answering all of a customer's questions may seem intimidating, but part of how to delight customers is providing them the information they want when they want it. According one study, 70% of consumers are likely to switch brands if they encounter brand agents in-store or online that can't provide answers to their questions. According to Forrester, 45% of consumers will abandon an e-commerce shopping cart if they can't have their questions and concerns answered very quickly. Part of this is going to be met by the content you provide online, both via your website and on your social media platforms. You also want to find a way to make it extremely easy for your customers to ask questions and get answers quickly, and more than just through your social media. Something like a forum or customer service center with a live chat function can be key.
Now that you have a clearer idea about how to delight your customers, it's time to audit the way you interact with and engage your consumers. It's important to remember that you need to consider your brand's actions from the perspective of customer experience.
If you're not sure how to do that, or if you want to improve the way that you are doing that, it's time to consider signing up for Delight 2016. It's a business conference that brings together more than 400 technologists, designers, business leaders, and businesses designed to help them understand and perceive their work from the outside in and with the drive to create the experiences customers will love. For three days, you can participate in an environment geared toward giving you the conceptual and practical advice about how to delight customers.