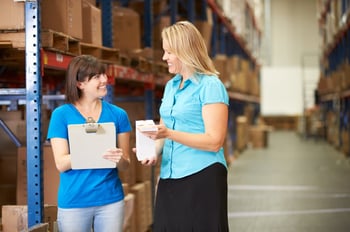 Quality assurance is essential to the success of any business and in many different industries it requires someone to ensure a certain level of quality is maintained. For working professional and business owners, investing in a quality certification gives you the opportunity to expand your knowledge and understanding of your industry and helps you to become a more effective and valuable leader/employee.
What Is Quality and Why Does It Matter?
Knowing how widespread quality assurance is will give you a better understanding of how many career opportunities are available in the field. Monitoring quality encompasses the customer experience, improving systems for great efficiency, ensuring regulations and standards are being met or measuring performance. As a business, being in control of the quality of your products and services is critical to retaining customers and being successful.
Steps to Become a Quality Professional
Once you have made the decision to join others in the industry, you can consider these steps for becoming a quality professional:
1. Get a Certification
There are a number of certifications available through ASQ that will allow you to take your position to the next level. It is important to recognize the difference between a certification and a certificate. While both act as a way to further educate you in a specific field, a certification is awarded by an independent professional association while a certificate is from an educational institution or commercial entity. Listed below are a couple of examples of the types of certifications available. For more information regarding the expectations, visit ASQ.
Quality Auditor

Reliability Engineer

Quality Process Analyst
2. Pursue a Degree in Quality Assurance
If you are looking to fully commit to quality assurance, consider obtaining a degree. There are both bachelor's and master's degrees available through various institutions and these can be used as a way to indicate a higher level of expertise.
3. Find an Established Professional and Complete an Internship
One of the greatest ways to determine how something will benefit you and your business is to spend time with someone with credible experience. These individuals will be able to answer questions and discuss real experiences that may be helpful to your success.
Quality professionals are responsible for evaluating systems in the interest of helping and improving the business and in some cases keep employees safe. Visit CLIMB Professional Development and Training blog for more information about becoming a quality professional.