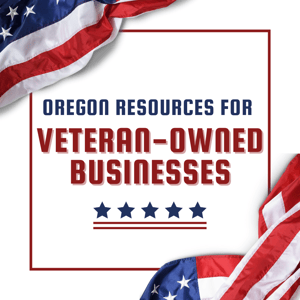 The United States shows its appreciation to the people who've worn the uniform of our armed forces in many ways. From travel discounts to no-down-payment mortgages, your selfless military service has earned you some valuable perks and benefits. On top of that, some advantages extend to helping your veteran-owned small business.
Are you a veteran who currently owns a small business? Or are you a veteran with a business idea that you need help bringing to life? You should learn all about the various national, state, and regional resources available to you and the services each one provides.
The starting point for any product- or service-based business is a business plan. Many of the organizations listed below offer assistance with creating a business plan, but let's do a quick summary first.
What Is a Business Plan?
A business plan is a document providing an overview of the business and its plans to achieve its goals. While no two business plans are identical, they all generally contain an executive summary, company description, mission statement, target market, market analysis, and financial plans. The latter is the section of your business plan showing financial projections, budgets, and funding requirements.
Whether you operate your business as a limited liability company (LLC) or a sole proprietorship, your business plan is a strategic tool that helps you stay focused on meeting your business's short-term and long-term objectives.
Keep in mind that potential investors or lenders will also want to see your business plan. So make sure it effectively demonstrates the business's potential for growth and success. It should also include detailed financial plans that show how much capital the business needs to be successful in the long term.
National Resources for Veteran Business Owners
The Veteran Entrepreneur Portal
The federal government's Department of Veterans Affairs' Veteran Entrepreneur Portal (VEP) should be one of your first stops. Here you can access tools, resources, and information on how to start and grow a business. This includes how to write a business plan, how to secure potential investors, how to do business with federal government agencies, education about franchising opportunities, and much more.
Office of Veterans Business Development (OVBD)
The Office of Veterans Business Development (OVBD) is part of the U.S. Small Business Administration (SBA). It provides veterans, service members, National Guard and Reserve members, military spouses, and military family members with programs and services to start, grow, and expand their small businesses. You will find training, education, and counseling on how to access capital, federal contracting opportunities, disaster assistance, and more.
The Small Business Administration's Veterans Business Outreach Center (VBOC) provides pre-business planning for launching a company. VBOC centers are located nationwide and help clients develop and maintain a long-term business plan. VBOCs also offer assistance and training in such areas as international trade, franchising, internet marketing, accounting, and more.
Vets First Verification Program
An initiative of the U.S. Department of Veterans Affairs, the Vets First Verification Program allows a veteran-owned small business to qualify for advantages when bidding on government contracting opportunities. It also provides resources to support their success in winning federal contracting bids. This program is run by the Office of Small & Disadvantaged Business Utilization (OSDBU).
Any enterprise qualifying as a veteran-owned small business (VOSB) or service-disabled veteran-owned small business (SDVOSB) can receive certification through Vets First and priority consideration for VA contracting opportunities.
You can register your business as a VOSB or SDVOSB online through the VetBiz website.
State and Regional Resources for Veteran Business Owners
Oregon SBDC
The Oregon Small Business Development Center (SBDC) Network provides training, online courses, and no-cost confidential advising for small businesses in 20 Centers located throughout the state.
From startup to scaling to succession planning, the SBDC offers a suite of services that can guide Oregon veterans on how to start a business and walk them through all the stages of business ownership. A sample of the SBDC's specialized programs include:
Capital Access Team:

Helps small business owners access funding for launching or growing their businesses.

Global Trade Center:

Provides advising and training on how to succeed in international markets.

Market Research Institute:

Provides customized research reports and market analysis for making data-informed decisions and developing strategic marketing plans.

Business resiliency planning:

Helps small businesses prepare for the worst by assessing risk, implementing cybersecurity, doing succession planning, and learning about preparedness for natural and human-caused disruptions.

QuickBooks training:

Teaches how to use accounting software for handling invoices, payments, financial statements, cash flow, payroll, taxes, and more.

Government Contracting Assistance:

Assists veteran-owned small businesses in navigating the federal contracting process through a partnership with the

Government Contract Assistance Program (GCAP)

.
You can access the Oregon SBDC brochure for more information on services and programs. And visit the Government Contracting Assistance page for a list of federal contracting services offered through the GCAP partnership.
Business Impact NW
Business Impact NW is a great resource for veterans and small business owners in Oregon and throughout the Pacific Northwest. This nonprofit organization is dedicated to helping people in traditionally underrepresented communities, including former U.S. service members, to create and run small businesses successfully.
It provides training and advice for entrepreneurs, as well as technical and financial support. It works directly with the VBOC, serving as its regional partner. So while this is a regional organization, it has national support and connections to help Oregon business owners succeed.
Oregon.gov
At the state level, veterans in Oregon can access business resources through Oregon's government website. This site lets you easily reference organizations that can help with certifications, financing, and understanding the state and federal procurement process.
Oregon COBID
Oregon's Certification Office for Business Inclusion and Diversity (COBID) is a statewide initiative that mirrors parts of the Vets First Verification program, providing special access to government contracts to those who qualify. It also shares Business Impact NW's goal of helping business owners from underrepresented communities.
For your business to qualify for assistance, you must have a VA disability rating letter demonstrating any percentage of disability between 0% and 100%. Learn more about the application process and get yours started at Oregon's Service Disabled Veteran (SDV) Certification site.
Make the Most of the Benefits You've Earned
The list of resources for veteran-owned businesses doesn't stop there.
There are many other organizations and resources, both national and regional, aimed at helping small business owners succeed. Some are targeted at veterans or other specific communities. Others are available to anyone with the quintessential American dream of running their own business.
Take these tips as a starting point for seeking out all the resources for veteran-owned businesses. Remember that you've earned this assistance through your selfless service.