Mediation has become a popular alternative to standard legal actions such as arbitration or lawsuits, especially in business. This is because litigation has many downsides: expenses, hostility, and the likely ending of relationships. Even if a dispute is against a friend or family member, the adversarial nature of litigation will replace any previous good feelings with hostile ones.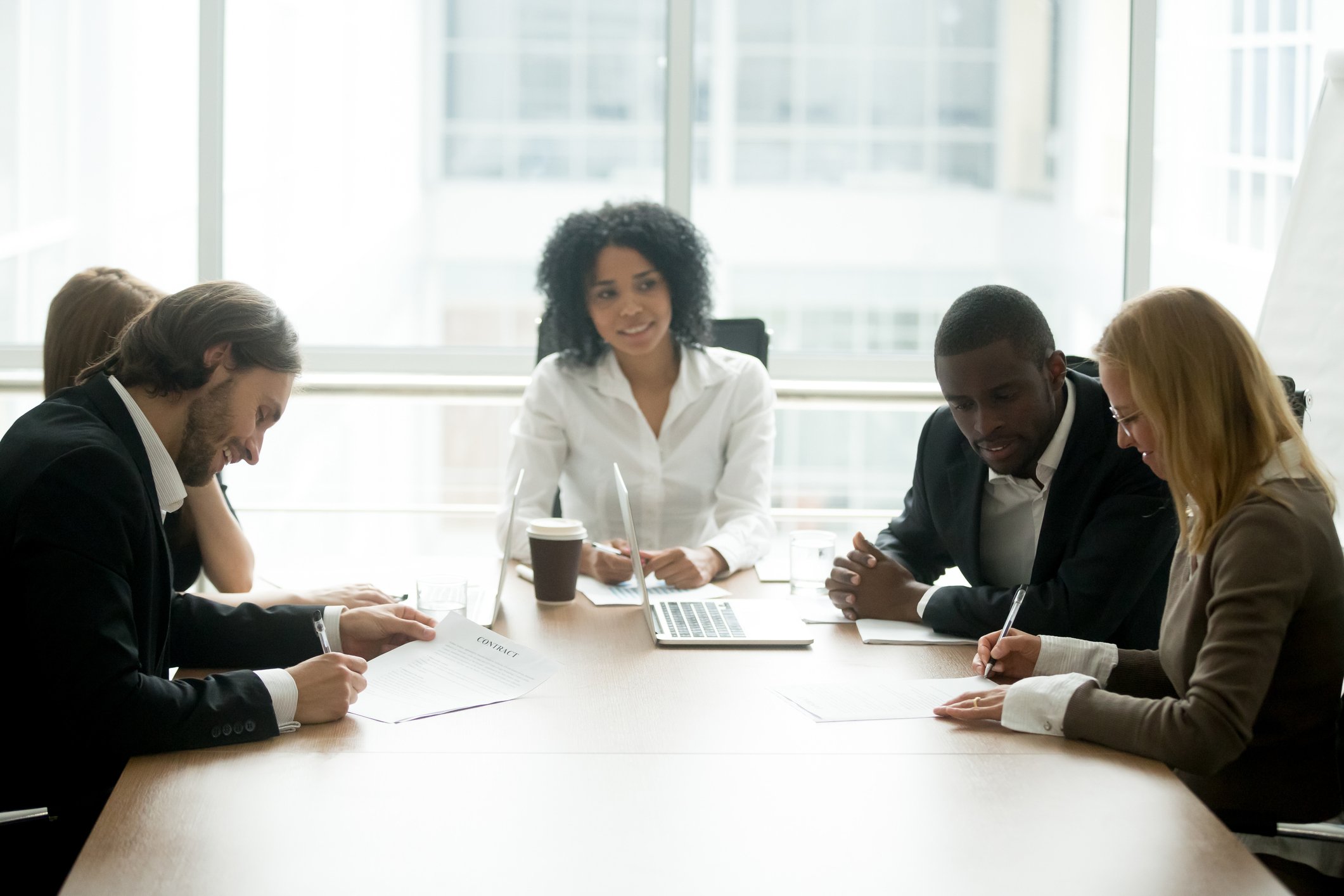 Mediation aims to help people solve conflicts in ways that are friendlier, more constructive, more affordable, and faster. Since there is no public court proceeding, the discussions are also far more private.
Mediations proceed in five stages as described below.
The Five Stages of Mediation
The Introduction
In this stage, the mediator introduces him or herself to the involved parties and explains how things will work. During this process, the mediator attempts to establish a friendly tone and trust between all parties. The mediator is in charge of the process, and everyone's roles are defined.
Opening Statements
These statements are typically done by the mediator and work to set a formal tone for the meeting. The mediator will expound on the details of how the process works, so everyone feels some familiarity with mediation. In times past, these statements were standard, but now, they are often waived due to all of the parties already being familiar with the process.
Joint Discussion
In a joint session, the disputing parties or their attorneys talk to each other directly with the mediator in the room. This is in contrast to private caucuses, where the mediator relays commentary to each party, and each party stays in its own room.
There are several forms that joint sessions can take. They can include everyone, just have the defendants present with the mediator, only include attorneys, or only include clients.
At these sessions, the parties attempt to persuade each other to their views of the issue. Solutions may be discussed, and this can involve arguing points of law and other factual components. Various professionals or individuals have different ideas of how best to tackle these sessions, with some believing that it's best to convince the mediator and others preferring to focus on the opposing parties.
Caucuses
When there is an impasse in mediation, caucuses can be used to try to break it. While this term is now strongly associated with politics, it is used differently in mediation. In mediation caucuses, one side of a mediation dispute will meet in a private room, typically with the mediator. Possible resolutions to the dispute are then discussed, sometimes with the party's chosen advisor.
Not every mediation session requires a caucus. They are called on a case-by-case basis if one of the parties or the mediator thinks that having one (or more) will help.
Negotiation
Negotiation is the process of helping two or more parties find a solution to an issue that is acceptable to all sides. It goes on throughout the mediation process, and when successful, all parties will agree that they have reached a fair conclusion. The mediator's job is to facilitate this process and bring it to a successful resolution.
In some cases, mediation teachers will add one or two more steps to the process: "Planning" at the beginning and "closure" to the end. These do not change the fundamental way that mediation works.
Mediation is an important skill to have, even if you don't plan on being a professional mediator. The ability to facilitate solutions to interpersonal or business-related conflicts allows parties to remain satisfied and on friendlier terms than would be possible if litigation were involved. Take a mediation class at PCC to learn this essential skill.