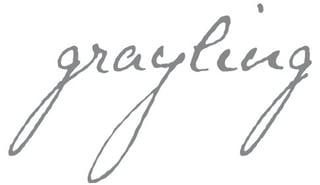 Image source
Katy Kippen is the owner and designer of Grayling Jewelry. Grayling Jewelry is made entirely by hand in the USA in their Portland, Oregon studio. Katy was in the 2015 Portland Business Alliance sponsored Advanced Business Management program. She opened up to us at the 'Growing your Business' symposium about getting started as a business owner and the role the PCC SBDC played in her company's success.
Can you tell us a little bit about your business and what inspired you to get started?
The roots of my jewelry company go back to when I used to sell jewelry out of my high school locker; my high school in Montana actually had a jewelry making class.
I have had a nickel allergy my entire life. Most jewelry makes my skin itch so I started making jewelry for myself that was nickel free.
In 2000, I took the leap and finally decided I can actually make a living doing this.
Using everything I learned over the years I took all of my experience and finally applied it to this wholesale side and launched a jewelry line that was 100% nickel free.
What were some of the challenges that you faced when you got started?
Money was the biggest challenge as well as relying on my friends and family and people who were willing to speak with me who had business experience.
Getting buyers to take my phone calls and read my emails was also very challenging.
I understand that you've recently been featured in Built Oregon, so I'm interested in knowing about you know is PR part of your marketing strategy? How did you get to that place of being recognized? I know marketing is the lifeblood of every small business, so we're interested in hearing about that if you don't mind.
I love marketing. I love it more than designing sometimes. I had some existing relationships with some people in the media locally so I was able to at least tell them about my brand when I was starting it.
Built Oregon happened because of an introduction from a friend of a friend.
Portland Business Journal did an article about my company.
Last year we were Martha Stewart American-made Awards finalists so Courtney Cox has Grayling Jewelry, Amanda Seyfried has Grayling Jewelry, and Grayling's been on celebrities at the Grammy's.
Katy, who was your business advisor?

Karen Guth. I wish I would have known about SBDC 5 years ago. I am now in Advanced Small Business Management, which is one of the classes that you can take after you've been in business 5 years. Through my class this year we have covered a number of topics. The SEO class we just had was fantastic and there are so many great strategies that I can't wait to put into action. You feel very isolated as a business owner sometimes.
From the audience:
I'd like to know your challenges with staffing. I have a small business and I have 1 to 3 people that go through, it's seasonal. How do you get people into that same vision?
Make one really good hire that you jive with a hundred and ten percent, train that person on everything that's inside your head and then have them train everyone else.
How do you find employees that match your style?
I'm a huge fan of PDX Pipeline for advertising for jobs, it does cost a little bit of money but I've had some great success with that. Writing job descriptions that are very, very detailed is also important. I also fire very fast.
What do you think is the most prominent reason why small businesses don't succeed?
If you're not committed to it it's not going to work.
Watch the full symposium with Frock Boutique and Tutor Doctors of Portland here: