Design a business foundation that provides potential for long-term profit.

Do you have a great business idea, but aren't sure how to get started?
Business Design Series gives you the tools you need to turn your idea into a profitable business. You'll create a solid action plan, make sure you're financially prepared for a launch, and work with an experienced business advisor to address challenges.
You'll use the GrowthWheel toolbox to tackle the 4 basic challenge areas for every business:
Creating an attractive business concept.
Building a strong organizational structure.
Fostering lasting customer relationships.
Ensuring profitable business operations.
Don't risk your new business or personal savings by being unprepared. Ensure your idea, business design, and action plan will set you up for success with guidance from business experts.
What to Expect
Business Design Series is a 4-week program that virtually meets once a week for 2 hours. It is expected that the homework will take 3-5 hours each week.
At the end of this course, you will have a workable action plan for building a successful and profitable business.
This course will enable you to:
Assess your readiness to start a business.

Design a successful business model.

Select a business entity and start your business

.

Identify key customers, develop a Customer Persona, and meet consumer needs.

Create an effective elevator pitch.

Ask the key questions every business owner must answer before starting a business.

Determine start up costs and create a basic budget.

Consider tax ramifications and tax advantages of owning your own business.

Create an action plan with key milestones and next steps.
Included in the Program
Week 1: Readiness for Entrepreneurship -- What's your great idea?
Week 2: Operations -- Customer persona, Elevator pitch, and competitive analysis
Week 3: Business Structure & Money -- Types of entities, Registering your business, start up cost, and developing internal processes.
Week 4: Marketing – All things marketing.


---
Alumni Success Story - Zeitzwolfe Accounting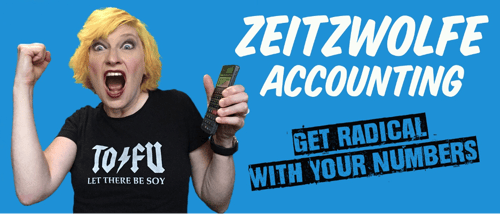 "If you're just starting your business the PCC SBDC is a wonderful opportunity to tap into the minds of others and become part of a welcoming and supportive community. If you've been in business for a while but have struggled with your entrepreneurial vision, then this program will help you build the framework you need, supply you with tools, and help you get focused."

Learn more about Zeitzwolfe Accounting's success here!
---
The Investment
8 hours in class, divided into 4 weekly, 2-hour sessions

Tuition is $125

Payments are made through the Portland Community College Student Accounts Dept.
Upcoming Business Design Series Training Programs - REGISTER NOW to SAVE YOUR SEAT!