Sexual health conversations in treatment help clients with drug and alcohol issues.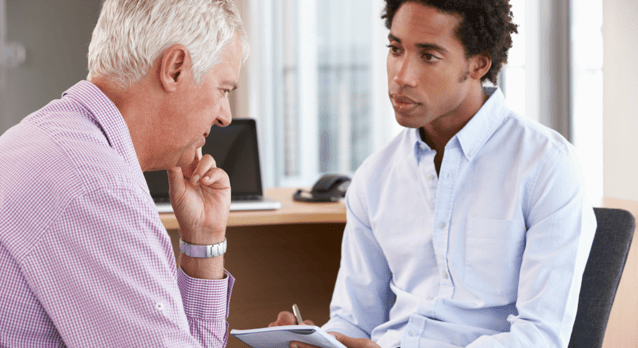 Studies show that alcohol and drug patients who receive sexual health education have far lower relapse rates and complete treatment at a markedly higher level than patients without such education. Conversations about sexual health play an important role in helping patients with substance abuse problems stay clean and sober.
Discuss and understand the implications of drug/sex link in recovery.
Increase skill and comfort with sexual health conversations by learning and applying theory and methods.
Learn to utilize sexual health conversations as a shame-reduction intervention with clients
What to Expect
This is a 3 hour, live-delivery online course. Participants meet in an online classroom for 1 evening. The course will train you to use sexual health conversations as a part of drug and alcohol treatment and recovery. Approved by ACCBO to receive 3 CEU hours.
Based largely on Doug Braun-Harvey's research and methods, this course equips LPCs, CADCs, QMHPs, MSWs, MFTs, and others with the tools to help patients with the sexual health and addictions-linked aspect of their recovery.
Core treatment areas addressed include:
Sex/Drug-Linked Sexual Health

Sexual Attitudes & Values

Sexual Health
You will learn to:
Practice sexual health conversation skills.

Comfortably initiate and direct conversations and interventions related to sexual health.

Assess thoughts and feeling about commonly held sexual attitudes.

Explore judgmental thoughts and statements that interfere with sexual health conversations.

Recognize and be sensitive to the "Questioning" clients often face in treatment settings.
Subjects covered:
Counselor comfort with sexual health conversations
Increasing counselor knowledge with sexual health language
Sexual health in substance abuse
Client & counselor shame
Help clients understand unconscious motivations to determine safe & healthy behaviors
Sexual health conversations
Is this class for me?
This class is best suited for those who:
Are LPCs, CADCs, QMHPs, MSWs, MFTs, LEPs, etc.
Work in counseling
Treat people coping with drug and alcohol use and abuse
Want to learn more about how sexual health can contribute to maintaining sobriety
Your Investment
Time: 1 evening for 3 hours, 6-9pm
Tuition: $199
Meet Your Instructor
Jerry Moreau has helped clients for over 20 years. As a Psychotherapist, trainer of sexual health conversations, Licensed Marriage & Family Therapist, holistic health practitioner, and Certified Massage Therapist with a private practice in San Diego, CA. Jerry values the unique relationship and trust that must be developed to support deep therapeutic work with clients.
A long-time therapist and instructor, he holds degrees in Business, Computers, Counseling Psychology, Exercise Science, and certificates in many forms of body therapies. He has experience working with a varied population such as community mental health, serving individuals with severe mental illness, LGBTQ, hospice, and dual diagnosed clients. Jerry has taught clinical counseling and other courses as faculty in both graduate and undergraduate programs for more than 10 years.
Upcoming Courses
Visit IHP's landing page for upcoming courses.
For more information, please email Amy Evans at amy.evans3@pcc.edu or 971-722-6672.