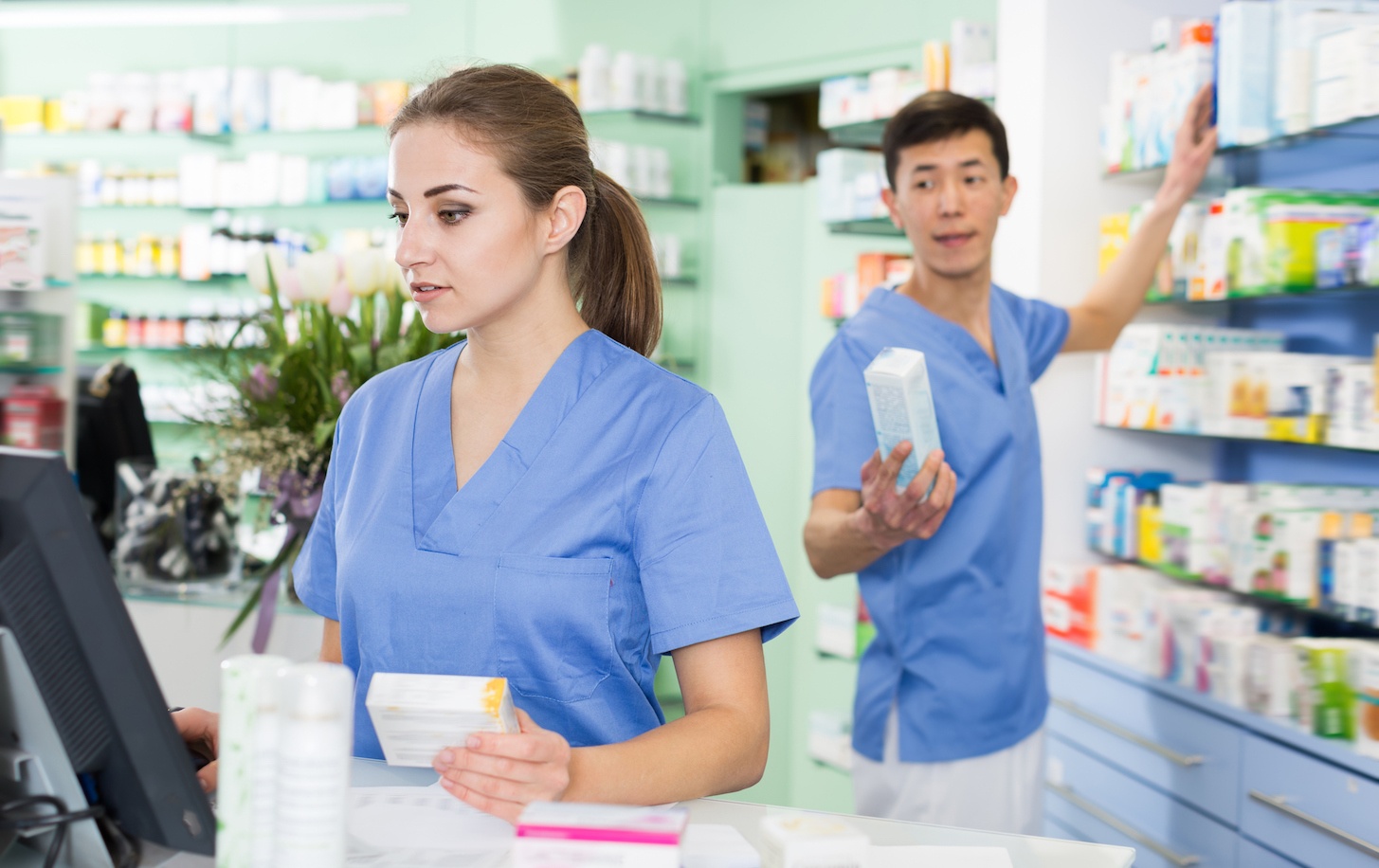 Do you want a career where you can work directly with patients, providing medication and other health products?
Are you detail-oriented, able to envision yourself verifying prescriptions, handling meticulous computer order entry for medications, and managing a large inventory of prescription and over-the-counter medications?
Would you take pride in providing patients with complete and accurate prescriptions, insurance claims, updated profiles, and excellent customer service?
Are you an employer looking to train your best employees to fulfill new roles in the pharmacy?
The Job
As a pharmacy technician, you will:
Process and handle medications and instruct patients in their use.

Review prescription requests with doctors' offices and insurance companies to ensure accuracy and payment.

Manage pharmaceutical inventory, health records, ordering and billin.g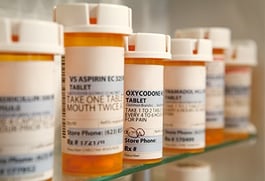 The number of jobs for pharmacy technicians is expected to increase by 20 percent between 2012 and 2022, according to the Bureau of Labor Statistics. Demand for qualified healthcare professionals is growing as the baby boomer population ages, seeking medications to treat common ailments, and as new prescription drugs are approved and released to the American public.
After successfully completing the Pharmacy Technician program, you will be fully prepared to sit for the Pharmacy Technician Certification Exam (PTCE) and begin a rewarding career working with pharmaceuticals.
What to Expect
The Institute for Health Professionals' Pharmacy Technician program is a two-part course, totaling 160 hours. During your study, you will combine online lectures with hands-on, weekly onsite lab practicums in order to gain a broad knowledge base that will prepare you to pass the Pharmacy Technician Certification Exam (PTCE).


In Term I, students will learn about:
Practicing pharmacy, pharmacy law, and regulations
Practical and administrative standards
Basic pharmacology, therapeutic drug classes, body systems, common conditions, diseases, and related medical terminology
Generic versus brand drug names, look-alike and sound-alike medications, common dosages, and routes of administration
Drug references and information systems
Basic to advanced pharmacy measurements, abbreviations, and calculations
Requirements for passing the Pharmacy Technician Certification Exam (PTCE)
In Term II (PREREQ: Term I), students will focus on:
Pharmacology
Basic to advanced pharmacy measurements, abbreviations, and calculations
Learning to read and identify components of medication labels, written and electronic prescriptions, and DEA numbers
Processing and handling medication and medication orders
Sterile and non-sterile compounding, sterile preparation, and aseptic techniques
Inventory management, ordering systems, billing, and electronic health-records systems
Patient safety, medication safety, and quality assurance
Workplace interaction, professionalism, and other soft-skills
Test-taking strategies that will prepare you for board certification
At successful completion of both terms, students will be able to:

Sit for the Pharmacy Technician Certification Exam (PTCE)
Use appropriate medical terminology for drug names, classes, body systems, common conditions, and diseases in everyday duties

Read, identify, and utilize information on medication labels, prescriptions, and DEA numbers to process medications and apply practices of patient safety and quality assurance

Apply pharmacological concepts to the preparation and distribution of medications, including the calculation of pharmaceutical measurements, incorporating compounding, sterile preparation, and aseptic techniques
Recognize pharmacy technology, including inventory management, ordering, billing, and electronic health-records systems

Integrate appropriate workplace interactions, professionalism and other soft-skills necessary for long-term employment

Bonus Features

Internship and career planning opportunities are available to you through referral to PCC's Career Pathways, which offers you:

Career planning during Term II of the Pharmacy Technician program. You will complete a tailored resume, develop a networking plan, and prepare for non-technical aspects of internship and employment.

Externship or internship immediately after completing the Pharmacy Technician program, 120 hours supported with coaching. You will receive job placement support, referrals, and connections to employers.


Additional Cost to Student: $670, over 2 terms

Who is the Pharmacy Technician Program for?
This training is a good fit for individuals who want an entry-level position within a pharmacy setting. Those best-suited for the program will have an understanding of basic algebraic principles, a knack for solving word problems using equations, and have completed some basic sciences.

Only individuals who meet or exceed the minimum requirements listed on the application checklist, and who submit a complete application packet, will be considered for admission. Please carefully read over the requirements before applying.

What Students Say

"Thank you so much for all you've done for us, Angela. You're a fabulous instructor and I can only hope I'll get to work with someone like you." – A.N.

"Seriously, you rock! I've never in my life had a teacher who was willing to help me out with job advice at 8 am AFTER the term is over." – P.T.

"I passed my certification test! Thank you so much for being such a supportive teacher; your class helped me to realize my goals." – P.A.

"You are awesome. I've enjoyed this class so much, and hate to see it end." – S.F.
The Investment
Time: 2 terms, 160 hours, approximately 6 months to complete

Tuition: $3,140.00, excluding books

Tuition is due at the time of registration, or students may set up a 3 month payment plan with the Portland Community College Business Office. For Information about the payment plan, please visit the PCC Payment Plan webpage.


Meet your Lead Instructor


Credentials
Angela Loo is an Administrative Healthcare Professional and Nationally Certified Pharmacy Technician with over 12 years of experience in Pharmacy. She holds a Master's Degree in Business, a Bachelor of Science degree in Healthcare Administration, and an Associate of Science degree. A PCC Alum, during her time as a student at PCC's Sylvania Campus Angela was part of PCC's ROOTS Program, and was honored to receive both the PCC Foundation Scholarship and Coca-Cola Scholarship Foundation awards. She is a member of the Phi Theta Kappa and Sigma Beta Delta honor societies.


Teaching Philosophy
Angela believes in teaching to the individual, to the extent possible within a group. Each student learns differently, so she incorporates a variety of mediums in coursework, including web-based instruction, lecture, hands-on labs, research, as well as music and other multimedia sources as learning tools. In her years as a student and teacher, both informal and formal, she has learned that playing to individual learning style preferences and strengths yield the most productive results.
She has trained, coached, instructed and mentored many on a wide variety of subjects. She has also coached many Pre-Pharmacy students in preparation for their Pharmacy School interviews and assisted both Technicians and Pharmacists in their written language and professional interactions. She has a talent for working with those for whom English is not a first language. She enjoys working with students of all ages, and understands the many demands of adult students trying to balance education with their personal responsibilities.
Personal Life
Angela is a part-time instructor at PCC, serves the nation's veterans as a full-time federal employee, is a full-time wife, mother, and a lifelong learner. In her spare time, she enjoys spending time with her family and friends, reading, watching documentaries, and going on road-trips - particularly to the coast. She believes positive actions bring positive results.

How to Enroll
To enroll, you must complete the application process. Please note, submitting a registration form does not guarantee that you will be registered or accepted into the Pharmacy Technician program.

Create an account if you are not a PCC student.

Mail, deliver, or email a complete Application Packet, found on this page when registration opens.

Include all required documentation, noted on the application checklist.
Submit your application by the due date on the front page of the application.

You can mail or deliver a completed application to:

Attn: Pharmacy Technician
PCC CLIMB for Health Professionals
1626 SE Water Ave, Room 114
Portland, OR 97214
Or, email your application packet to:
Bem Hanamoto at climbhealth@pcc.edu


Frequently Asked Questions

What should I do next to get into the training?
Create an account if you are not a PCC student. Complete the application packet, found on this page when registration for the upcoming term opens. Mail or deliver your complete application packet by the due date, which can be found on the application. After review, qualified applicants will be notified of acceptance by email.

Can I use federal financial aid?
No, federal financial aid does not apply to non-credit courses. Students are required to pay, in full, once they are notified of their acceptance into the program.

Do I need to submit the original documentation of paperwork required in my application?
No. Please only submit copies of your original documents.

Do I have to submit to a background check or drug screening?
No, we do not require Pharmacy Technician applicants to submit to a background check or drug screening. However, students must pass a background check and drug screen in order to participate in the clinical portion of this course or apply for the board exam. Please contact the Oregon Board of Pharmacy if you have any questions regarding the background check prior to applying.

Will incomplete applications be accepted?
No, we will not accept incomplete applications.


Why do I have to take the Math, Reading and Writing tests?
Requiring all students to take the same tests means that we can more fairly determine which students will be allowed into the program. Pharmacy Technicians use math every day, so math scores are especially important. To schedule your exams, please contact a PCC Testing Center.


How long does this course take?
The program is 2 terms in length. Part of the course is online, and part in an in-classroom environment.


Is there a clinical or internship available?
The Institute for Health Professionals does not provide clinicals or internships for the Pharmacy Technician program. However, PCC's Career Pathways program does offer internship and clinical opportunities. The cost of Career Pathways' clinical or internship options are in addition to the Institute for Health Professionals' registration cost. You arrange this directly with Career Pathways.


Will this prepare me for a national certification exam?
Yes. Upon program completion, you will be prepared to sit for the Pharmacy Technician Certification Board's PTCB exam.


Have a more specific question?
For more information, please email Bem Hanamoto at climbhealth@pcc.edu or call 971-722-6627.