Culturally competent health professionals understand patients' diverse values, beliefs, and behaviors, customizing treatment to meet the patients' social and cultural needs. Gain essential cultural agility healthcare tools.
Designed to help health professionals to reflect on how personal and social values are shaped by culture, and to inform the examination of the role inherent bias plays in promoting cultural misunderstanding and prejudice. For registration information, click here.
For organizations seeking to train many staff members, we can customize this training and deliver it on-site for you. For more information, please contact Amy Evans.
What to Expect
During this 4-hour course, you will learn how to create a culturally inclusive healthcare environment. This is a Zoom-based course during which you will gain tools and resources to engage people from different backgrounds in conversations about their health care.
Our training emphasizes cultural humility and includes a combination of case studies, group discussion, self-assessments and more to support your patience engagement.
This course is approved by the Oregon Health Authority to meet the cultural competency needs for various Boards in Oregon. Additionally, the following organizations have specifically approved this CE training for their providers:
Addiction Counselor Certification Board of Oregon (ACCBO)

Oregon Board of Chiropractic Examiners

Oregon Board of Massage Therapists
During this course, you will learn how to:
Customize patient treatments to meet diverse cultural values and beliefs

Increase your self-awareness and sensitivity to the cultural implications, impact, and understanding of health care encounters

Assess patients' health literacy

Create a non-judgmental, inclusive environment for patients

Improve your ability to involve patients in cooperative health care decision making processes

Engage in intercultural communication using a variety of tools and resources
By the end of this course, you will have a better understanding of:
Cultural factors that may influence provider and patient behaviors
Stereotyping vs. archetyping, and how we judge others
The importance of culture and how to respect difference in order to provide the highest quality of care and avoid misunderstandings
Inequity and social determinants of health
Cultural competence as a lifelong, participatory process, not an endpoint
Resources in Oregon to increase cultural competency and gain more information
Is cultural competency training for me?
This class is beneficial for a variety of healthcare professionals, including:
Psychologists
Counselors and Therapists
Chiropractors
Dentists and Dental Hygienists
Nurses
Dieticians
Acupuncturists
Naturopathic doctors
Massage therapists
Physical therapists
Occupational therapists
Emergency care providers
Home care workers
Social workers
Your Investment
Time: This is a half day course, typically delivered in the morning as 3 1/2 hours plus a 30 minute assignment. We typically offer this course once/term.
Tuition: $79
Meet Your Lead Instructor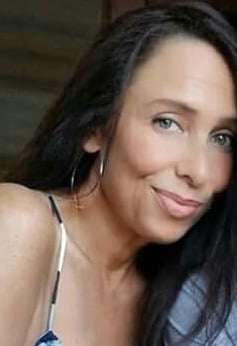 Michele Wilson joined the PCC community in 2007, and teaches in the Race, Indigenous Nations, and Gender Studies, and Anthropology departments. Before coming to Portland, she spent 16 years at Linn-Benton Community College leading their Anthropology and Women's Studies programs, and several years teaching Anthropology at Chemeketa Community College. Michele earned a B.S. in Anthropology from Longwood University in Virginia, and a M.A.I.S. from Oregon State University in Applied Anthropology and Public Health. She has received several anti-discrimination, human rights, cultural competency, and equity certifications, and is passionate about expanding understanding around cultural humility.
This online cultural competency course is a half sessions, plus an assignment.
Upcoming Courses
To view dates of upcoming courses and to register for the current quater, please visit: PCC Registration (schedule is at bottom of page)
For more information, please email Amy Evans at amy.evans3@pcc.edu or 971-722-6672.