Culturally competent health professionals understand patients' diverse values, beliefs, and behaviors, customizing treatment to meet the patients' social and cultural needs. Gain essential cultural agility healthcare tools.
Designed to help health professionals to reflect on how personal and social values are shaped by culture, and to inform the examination of the role inherent bias plays in promoting cultural misunderstanding and prejudice. For registration information, click here.
For organizations seeking to train many staff members, we can customize this training and deliver it on-site for you. For more information, please contact Amy Evans.
What to Expect
During this 4 hour course, you will learn how to create a culturally inclusive healthcare environment. This is a live-streamed and interactive online course, delivered in two, 2-hour sessions. You will gain tools and resources to engage people from different backgrounds in conversations about their health care.
Our training includes a combination of case studies, group discussion, role-playing and teach backs, and homework, and culminates in an interactive test to demonstrate mastery.
This course meets the cultural competency needs for various Boards in Oregon.
During this course, you will learn how to:
Customize patient treatments to meet diverse cultural values and beliefs
Increase your self-awareness and sensitivity to the cultural implications, impact, and understanding of health care encounters
Create a non-judgmental, inclusive environment for patients
Improve your ability to involve patients in cooperative health care decision making processes
Engage in intercultural communication using a variety of tools and resources
By the end of this course, you will have a better understanding of:
Cultural factors that may influence provider and patient behaviors
Stereotyping vs. archetyping, and how we judge others
The importance of culture and how to respect difference in order to provide the highest quality of care and avoid misunderstandings
Inequity and social determinants of health
Cultural competence as a lifelong, participatory process, not an endpoint
Resources in Oregon to increase cultural competency and gain more information
Is cultural competency training for me?
This class is beneficial for a variety of healthcare professionals, including:
Psychologists
Counselors and Therapists
Chiropractors
Dentists and Dental Hygienists
Nurses
Dieticians
Acupuncturists
Naturopathic doctors
Massage therapists
Physical therapists
Occupational therapists
Emergency care providers
Home care workers
Social workers
Your Investment
Time: This is a half day course, typically delivered in the morning as 3 1/2 hours plus a 30 minute assignment. We typically offer this course once/term.
Tuition: $79 (plus $10 technology fee)
Meet Your Lead Instructor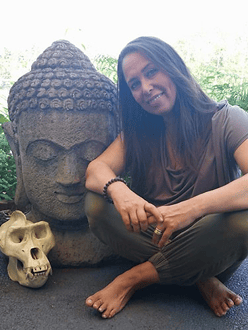 Michele Wilson joined Portland Community College's Anthropology and Women's Studies departments in 2007. Her teaching strengths include developing curriculum that empowers students to develop their agency and that nurtures critical thinking, and creating opportunities for students to explore pedagogies of critical race theory, social justice, and the intersections of culture and identity.
In 2016, Michele was appointed to the City of Portland's Human Rights Commission where, with other Commissioners, she works to eliminate discrimination and bigotry, to strengthen inter-group relationships, and to foster greater understanding, inclusion and justice for those who live, work, study, worship, travel and play in the City of Portland. She was acknowledged for her work in cultural diversity and women's studies in 2011 when she received with The Declare Award for Outstanding Faculty Activism.
Michele resides with her family in Portland, Oregon. In her free time, she makes up songs to sing to her dog, "checks her privilege", and imagines an honest, just, and respectful world.
This online cultural competency course is a half sessions, plus an assignment. Looking for the 6-hour, in-person course that includes ethics? Click here.
Upcoming Courses
To view dates of upcoming courses and to register for the current quater, please visit: PCC Registration (schedule is at bottom of page)
For more information, please email Amy Evans at amy.evans3@pcc.edu or 971-722-6672.