Would you like help navigating the process of finding the right international market, and making sure your products get delivered?
75% of the world's consumers live outside the U.S. so it's no surprise that U.S. based companies that export grow faster, and are less likely to go out of business than their non-exporting counterparts. The OSBDCN Global Trade Center's "Buying and Selling Outside the U.S." series teaches you how to take advantage of the possibilities of the global marketplace.

The
Buying and Selling Outside the U.S. Series...

is ideal for business owners or top-managers wanting to become more familiar with all aspects of international trade.
Export Marketing: Selling to Customers Outside the United States
Explore how to identify best markets for your product; how to identify best partners; what regulations and/or certification is necessary including product modification; resources available to assist; how to protect your product in a market outside the U.S.; E-Commerce method of sale, including website modification; and how to best exit a distributor agreement.
Compliance with U.S. Import and Export Regulations
Who is legally responsible for compliance? What government agencies beside BIS (Bureau of Industry and Security) are involved? Why is compliance and knowledge of prohibition important?
Getting Paid for Export Sales, Understanding Taxes & Tariffs (Trade Finance)
Among the topics to be covered are: how to make foreign accounts receivable bankable, determining buyer risk, determining country risk, international methods of payment, credit risk management, credit insurers, what credit insurance covers, and working capital for the exporter.
Managing Your Supply Chain
Learn transportation options, international logistics, elements of a supply chain, supply chain vs. global value chain, business components that drive a supply chain function, INCO Terms (International Commercial Terms) and why they are important, IT and information flow, and service providers and selection.
Legal Aspects of International Business
Discuss the role of your attorney, choice of legal entity, direct vs. indirect exporting, distributor vs. sales representative, leveraging intellectual property, licensing; royalties, contracts, exclusivity, pricing and terms, agreement termination, dispute resolution, tax issues, protection of intellectual property and registration, and compliance with foreign and US laws.
Cultural Awareness and Understanding (Intelligence)
Culture plays a major role in international business. You will learn the impact of behavior and understand what counterparts are trying to communicate. You'll also develop cultural sensitivity and be aware that differences in perspective exist so that lack of sensitivity doesn't torpedo your sale.
Class begins October 12, 2023!
Buying and Selling Outside the U.S. includes:
Cohort learning and networking

to discuss challenges, resources, and solutions with peers.

Leverage of our partners' connections,

which include District Export Council of Oregon, U.S. Export Assistance Center, Business Oregon, Oregon Department of Agriculture, and Small Business Administration.

Tuition for this series is $899.

Meet Your Cohort Leads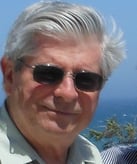 Warren Banks

Warren is a Global Trade Adviser at the OSBDCN Global Trade Center. He has an MBA from the University of Puget Sound with an emphasis on international marketing and finance. He spent 25 years in the financial services industry which included managing a representative office in Tokyo, Japan, starting a wholly owned subsidiary for international trade and finance in Portland, Oregon, and was a SVP and Manager of the International Financial Services Division of U.S. Bank of Oregon. He achieved his Certified Global Business Professional certification in September, 2013.
Other internationally related assignments included Managing Director for the International Trade Division of Oregon Economic Development Department which assisted companies in Oregon to engage in or expand their international activities, and helped organize several Governor trade missions.
He was the General Manager for Matsushita Kotobuki America (a Panasonic subsidiary), located in Vancouver, WA. The plant of 500 assembled TV/VCR and TV/VCR/DVD "combos" for the US market. While there he was instrumental in leading the company to establish a Foreign Trade Sub Zone and establishing a sales office in Oregon.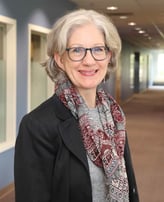 Kim Allchurch-Flick.
Kim (MIM) is a business advisor who loves to help entrepreneurs and has passion to weave social enterprise and advocacy for people, planet and profit into everything she does. Coming from several years of corporate background to an education in International Management in marketing, sustainability and social innovation. A broad generalist with range across sectors, she is excited to be a part of the SBDC team. In her off time Kim is a hiker and gardener frequently in the company of her dogs.
Frequently Asked Questions
How do I pay for Buying and Selling Outside the U.S.?
Portland Community College collects all payment, which will be due after program registration with the college. We will provide instructions on how to register and pay.
I'm very busy. Will this program be worth my time?
Our clients say our programs saved them years of frustration and struggle while growing their businesses. Our programs are structured so you'll only have to devote a few hours every month to attend sessions and meet with your advisor.
Where and when is Buying and Selling Outside the U.S. offered?
This program is offered remotely via Zoom twice per year in the spring and fall. To view program dates, go to oregonsbdc.org/PCC and check upcoming classes under "International Trade."
Do I have to start with a certain program or take prerequisites?
You must be part of a small business that is looking to begin exporting or expand export capabilities. However, our programs do not need to be taken in any sequence. You take the programs that are the right fit for you. Our program facilitator will help you figure out what best fits your needs.
What is the PCC Small Business Development Center?
The Oregon Small Business Development Center Portland Community College has helped thousands of businesses over the past 40 years. We combine one-on-one advising with programs taught by business experts, giving our clients the resources they need to grow their businesses. We've celebrated many successes with our clients. We'd love to celebrate your success.