Michelle Harreld, MScN is an instructor with PCC's Institute for Health Professionals. She teaches the Nutritional Counseling Skills module in Functional Nutrition.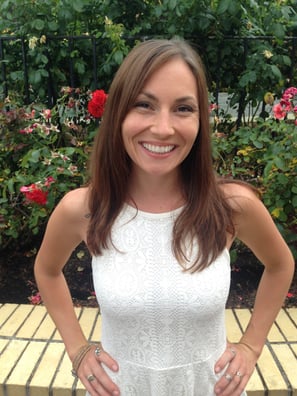 Michelle Harreld, MScN, is an adjunct faculty member at Portland Community College. She was raised in rural Iowa and earned her BS in Psychology from the University of Iowa. After college, Michelle coordinated medical research studies and volunteered at the local crisis line and food bank.
Michelle followed her passion for mind-body medicine to Portland where she completed a Master of Science in Nutrition at the National College of Natural Medicine and became active in hunger advocacy and food policy with Partners for a Hunger-Free Oregon.
She is currently the Nutrition and Wellness Coordinator for the NorthStar Clubhouse, a mental health recovery program, and resides in Forest Grove with her partner, Chad, and their Boston Bulldog, Jude.