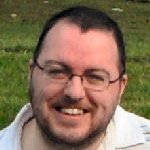 Alan is an Irish educated paramedic with previous experience in a variety of settings in Ireland, Europe, North America and the Middle East. He is adjunct faculty with Portland Community College, faculty in the paramedic programs at Fanshawe College, London, Ontario, Canada and a Paramedic Educator with Hamilton Health Sciences in Hamilton, Ontario, Canada. He is also a Prehospital Emergency Care and First Aid Program Manager with the International Committee of the Red Cross. He provides consultancy services to a number of organizations worldwide on research, clinical governance and educational matters. He is an editor and peer-reviewer for several publications including the Irish Journal of Paramedicine, and has affiliations with several organizations around the world as a paramedic researcher.
Alan joins the Functional Nutrition instructor team to bring his expertise of research to the program. As a functional nutritionist, it is vitally important to discern between science-based and non science-based research. Alan has a background in teaching paramedics, and for the Functional Nutrition program he teaches the Research and Evidence-Based Practice for Nutritional Therapy course in Term 1.
Alan also teaches in the Foundations of Clinical Research program in the modules Good Clinical Practice and Overview of Study Design.
What is your background?
I worked as a paramedic in Ireland for several years. I have education, clinical and research experience across eight countries in North America, Europe and the Middle East.
What kind of transformation do you see in your students during a course?
The shift from rote-learning technician to critical-thinking clinician is my main objective when teaching paramedics, and seeing the moment that this change starts to happen is the most enjoyable part of my job.
Tell us about a time that you were most proud in your role as an instructor.
I have managed to facilitate a number of my students in becoming educators themselves, and this to me is the validation of what I do. When you can inspire and encourage others to become educators I believe you are doing something right.
What is one misconception you see in your field?
There is a misconception that paramedics are unable to clinically function or think at a higher level than their current training and education would suggest. This is patently untrue, and as a profession we need to encourage further development of higher education and paramedic led research to dispel this myth.
If you could give one piece of advice to all your future students, what would it be?
Learn the fundamental concepts of anatomy and physiology, pathophysiology and pharmacology as well as you can. Everything else will fall into place after that.
How do you keep yourself knowledgeable and up to date on trends in your field?
I am involved in several research projects around the world, and I regularly encourage students to participate in these projects. I'm finishing my master's degree and will begin my PhD studies early in 2017. As well as this, I regularly attend and speak at conferences, and perform peer-review and editing for several publications.
What do you like to do for fun?
In my spare time I like spending time with my wife Christine and my two kids, reading and traveling.
Find Alan online:
Photo credit: https://www.linkedin.com/in/alanbatt