Getting Your Recipe To Market Program - Course Outline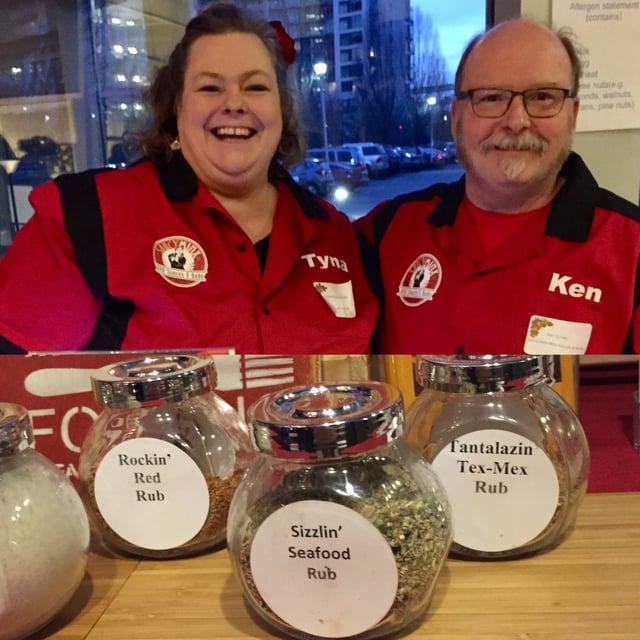 Learn how to produce, promote, & sell your food product/recipe
Next Program Begins Spring 2020
Reach Out Now With Questions!
Are you ready to start getting your recipe on grocery shelves? But you have no idea where to begin?
There are many things to consider when starting a food product business: packaging, labeling, marketing, costs, and more. Imagine starting a food business with confidence, knowing you have thought through all the steps necessary to launch into the marketplace!
Getting Your Recipe to Market is a unique, 12-week intensive program that will help you take your idea to commercial-ready food product.
We've partnered with food industry experts, OSU's Food Innovation Center, and New Seasons Market to take you step-by-step to produce, promote, and sell your product.
Course Outline:
WEEK 1
• Introduction to the program
• Market surveys
• Introduction to Cost of Goods Sold (COGS)

WEEK 2
• Food science and safety
• Licensing and regulations
• Commercial kitchens

WEEK 3
• Commercial Kitchens
• Co-packers

WEEK 4
• COGS calculator and pricing model
• Social Media

WEEK 5
• Branding, Logos, and Labels
• Packing options

WEEK 6
• Food Business Law
• Selling at Farmer's Markets

WEEK 7
• Selling at New Seasons Market
• Alternative sales channels
• Selling at Local Events

WEEK 8
• Food Safety Modernization Act

WEEK 9
• Selling at Market of Choice
• Sales Sheets
• Sampling your product

WEEK 10
• Distribution

WEEK 11
• Preparing for the New Seasons Market Evaluation Night
• Alumni panel

WEEK 12
• Preparing for the Time to Market Tradeshow
• Bookkeeping and Managing Inventory
• Practice presentations

FINAL WEEK
• New Seasons Market Evaluation Night
• Time to Market Tradeshow at the Food Innovation Center

COURSE DETAILS
• 36 hours of education divided into 12 classes
• One on one advising
• Tuition for the Getting Your Recipe to Market program is $1,995
• A second person from your business can attend for $1,000
• Payment plans are available through PCC
• A Guided Interview is required before registration

How to Enroll in Getting Your Recipe to Market
You must complete a guided interview to ensure the program is a good fit for you. Complete the form on this page to schedule a guided interview.
Upcoming programs:
Want more information? Complete the form on this page to schedule a guided interview.