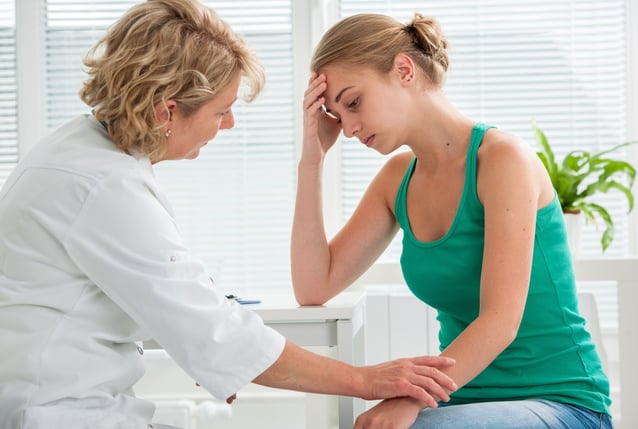 The United States is currently experiencing one of the largest and most deadly drug crises in its history - and PCC is responding with a course exploring origins of addiction designed for health professionals, law enforcement, government employees, counselors, social workers, educators, nurses, addictions professionals, and more. Opioid drugs, including heroin, morphine, fentanyl, and others, are causing large numbers of overdose deaths throughout the country. In 2015, one out of every two deaths was drug-related.
Addiction's Impact on Healthcare
Healthcare is taking a hard hit because of this drug crisis. Along with increasing numbers of lost lives (33,000 in 2015 alone), helping patients overcome addiction takes expert care, attention and lots of time from staff.
Medicaid is the number one payer of drug addiction rehabilitation programs. These programs are costly for both healthcare organizations and the public at large. According to the Centers for Disease Control and Prevention, opioid abuse cost the U.S. economy almost $78.5 billion in 2013 alone. These costs may include care for overdoses, substance abuse programs, lost work, and productivity and even law enforcement costs.
Since half of all deaths are a result of prescription opioids, healthcare providers and organizations must take a large role in preventing addiction and controlling access to prescriptions. Many states and hospitals now use prescription drug monitoring programs and encourage holistic approach to pain control that requires the use of fewer opioid and narcotic medicines.
Addiction's Impact on Oregon
Oregon has taken important strides toward reducing opioid overdoses in the state. Through many policy efforts like a prescription drug monitoring program, training, and access to naloxone (a drug that can save lives in the case of an overdose), the state of Oregon say a 38 percent decrease in overdoses between 2006 and 2013.
These efforts are helping Oregon move against the national trend. Oregon is also taking legal steps to stop marketing of prescription opioids by suing drug companies for allegedly false claims.
How We Can Help Stop the Opioid Epidemic
There is no one solution for stopping the opioid epidemic. It will take a combination of policies and efforts from healthcare organizations, the government, and law enforcement to save lives and fight addiction.
Some changes that could lead to improvement in the opioid epidemic include:
Increasing access to addiction treatment
Changing the approach to pain relief
Training doctors, nurses, and paramedics to recognize and treat overdoses
Improving tracking and controlling prescription opioids
Many states and counties, including in Oregon, are taking the fight to pharmaceutical companies who push doctors to write increasing numbers of prescriptions for opioids. Prescription opioids are a $13 billion per year industry, which many people allege was built on false claims by drug companies. These lawsuits are similar to lawsuit taken up against tobacco companies who allegedly deceived the public about the health risks of cigarettes.
These lawsuits aim to help stop marketing of prescription opioid drugs and decrease the number of prescriptions written each year, one major component of the fight against opioids.
Healthcare professionals can also be proactive in seeking out training related to addiction. At Portland Community College, the Origin of Addictions course provides continuing education for all healthcare providers, helping them understand the role of neuroscience and trauma in addiction. Additionally, the Medication Assisted Treatment of Opioid Use Disorders course helps healthcare professions understand the pharmacology, assessment, and treatment planning for Opioid addiction.
Overcoming the opioid epidemic takes effort from people throughout society. Healthcare professionals can help take the lead by pursuing training, changing hospital policy, and advocating for government policy changes that can benefit patients.