Christa King is on a mission to end dieting.
After 23 years working in corporate America, Christa was overweight, burnt out, and managing stress in unhealthy ways.
Something had to change.
A Google search "soul retreat" about 4 years ago led Christa on a path that completely changed her life. She became a certified hypnotherapist, life coach, and group fitness instructor. In her private practice, Christa realized how important nutrition was in impacting her patients' life, and enrolled in PCC's Institute Health Professional Function Nutrition program, then called Nutritional Therapy, to incorporate into her practice.
After 2 years of private practice, Christa was ready for something bigger. She created Fitlandia to help more people, and to revolutionize the health and wellness industry.
Christa passionately points out, "Over 108M people in the US are on a diet, but nearly 70% "fail." But it's the billion dollar diet industry that is failing them. Diets don't work because they don't address the deep-rooted thoughts and behaviors related to food and exercise."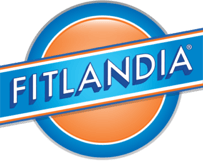 From Fitlandia's website, "Fitlandia is the only holistic online fitness platform that incorporates the 4 cornerstones of wellness: Mind Zoning® audio tracks to create new neural pathways in the brain; nutritional guidance with our 74-page food guide, educational webinars and detox programs; an exercise platform delivering over 450+ full length workout videos; and a community forum moderated by expert practitioners."
"Fitlandia is about ending dieting and promotion happier and healthier lives," explains Christa.
As part of Fitlandia, Christa hosts Fitlandia's weekly podcast that includes guest speakers, transformation stories, quick tips, and guided Mind Zoning® teachings. In the saturated market of wellness and fitness, in just the first month she had 700 podcast downloads - quite an impressive feat in the industry.
Christa doesn't stop there. Through her journey of starting a private practice and starting a tech company, she has learned a lot of business lessons. Christa wants to help wellness professionals save time and money on costly mistakes, so they can do what love. She is a guest speaker in the Functional Nutrition program on starting a business in nutrition. Additionally, Christa created a 6-week, online training and coaching program just for wellness entrepreneurs getting started called Business Essentials for Wellness Entrepreneurs. The next cohort starts 9/12/17. She's extending a 20% discount to PCC CLIMB students when they enter PCC20 at checkout.
Learn more about Christa's work on the Fitlandia website and on the Fitlandia podcast.