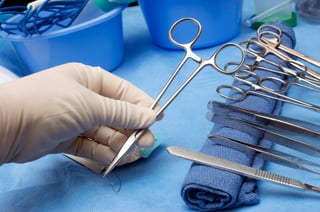 If you have ever considered starting a career in the healthcare field and enjoy working with people, consider becoming a patient access specialist. In this role, you will work directly with patients and their families—performing registration duties, medical billing submissions, insurance verification and authorization requests, and financial counseling—all while providing excellent customer service and ensuring compliance to regulatory agencies through adherence to strict patient safety policies.
Entry-level training provides the necessary coursework to set you on the right path to becoming a patient access specialist. In this post we will detail the step you can take to become a patient access specialist.
Patient Access Specialist Required Coursework
The PCC Institute for Health Professionals offers a flexible patient access specialist training program that will prepare you to gain the necessary skills to pass the Certified Healthcare Admissions Associate (CHAA) exam and work in the healthcare field. The three instructor-facilitated courses—Medical Terminology, Patient Access Specialist I, and Patient Access Specialist II—are offered live and online using real-time lectures to facilitate the instructor-student interaction. The program can be completed in 2-3 terms. Office hours are also provided, should students need additional support.
The Patient Access Specialist training program will help you gain a basic understanding of:
Accurate patient identification practices

Patient safety standards

Customer service skills

Regulations for accountable care and patient satisfaction

Health insurance information

Healthcare reform

Medical claim and submission processes
Medical Terminology
Medical Terminology is offered in the Fall term (September) and the Spring term (March). This course, specifically, is a predominantly self-study class with instructor coaching during scheduled office hours.
Patient Access Specialist I and II
Patient Access Specialist I is offered Fall term (September) and Spring term (March).

Patient Access Specialist II is offered Winter term (January) and Summer term (June).
Schedule Options
Check below for the schedule that best fits your needs:
To complete the program in the Winter term:
Spring — Medical Terminology

Fall — Patient Access I

Winter — Patient Access II
To complete the program in the Summer term:
Fall — Medical Terminology

Spring — Patient Access I

Summer — Patient Access II
Upon completing the Patient Access Specialist program, you will be able to:
Recognize and understand medical terminology used to comprehend and analyze medical reports for coding and billing
Accurately record patient demographics, insurance, and billing information

Understand revenue cycle

Understand the various requirements of major insurance carriers

Provide excellent customer service

Deal with difficult situations and individuals and address disputes

Understand health insurance rules and regulations

Understand how the Patient Protection and Affordable Care Act affects service standards
The patient access specialist entry-level training program will prepare you for one of the most important healthcare positions with immense potential for advancement. It should be noted that while individuals can get hired as a patient access specialist without completing entry-level training courses, preference is usually given to those who complete the coursework and obtain CHAA certification, which allows for faster career advancement and better pay. Employers are also strongly looking for national certification. Students should plan to pursue that immediately following taking the course so the information is fresh in their minds and they are best positioned for interview opportunities.
Download our free guide today to learn more about entry-level healthcare careers and discover which one is best for you!