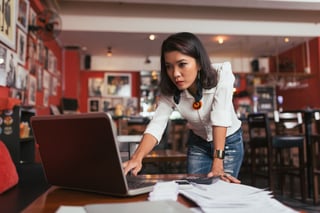 For people ready for a second act in life, an encore entrepreneurship may be the perfect choice. Whether you're retired, unemployed, or looking for some extra income, joining the ranks of entrepreneurs over 50 can be a great opportunity to pursue a business that's always interested you. Or you may choose to dip your toe in the water of the many unexplored opportunities you never had time for. In this post, we'll discuss how to get started with an encore business.
Encore!
Who is an encore business owner? Encore entrepreneurs are people over 50 who have retired, been laid off, or want to supplement their income. They're people who launch a business venture to monetize a passion—or discover a new interest that can be profitable. Statistics show that Americans between the ages of 55 and 64 are the fastest growing segment of new entrepreneurs.
Get Started
A good way to get started with your encore business is to find your passion. Look at common themes in your life and think about the kind of things that excite you. Consider the skills that come to you naturally and how you might be able to monetize them. Are there topics that family and friends often come to you for advice on? If you could do anything, without worrying about making money from it, what would you do? Conduct a brainstorming session and get creative about things you can do, what gets your creative juices flowing, and ways you can make some money doing it.
Next, you need a business plan. It's something any business needs. Think of your new business as a destination. Your business plan is your roadmap for getting there. It should include information such as what you want to achieve with your new business, as well as what it will cost to get started and keep your business running. It should also include a realistic timeline. As an older entrepreneur, you'll probably want to get your business up and running relatively quickly, so it's important to determine at the outset how long it will take to establish your new business venture.
You also need a good support system. Your family and friends may be great cheerleaders—and that's important—but a vital part of any new entrepreneur's success is to network with others who have been successful in establishing a business. The Small Business Administration (SBA), as well as AARP, have resources to help you network with other business owners, particularly those who are successful and can provide valuable advice. They also make available free workshops and business tools to help you succeed.
Education is a crucial part of launching a successful business. The SBA online learning center has information on all aspects of starting and managing a business, including financing and marketing. AARP hosts free webinars on how to turn your passion into profit, how to finance your new business, and a variety of other small business topics.
As many people over 50 have discovered, it can be an exciting time of life. With fewer family responsibilities and more time to devote to pursuing a passion, it may be the perfect time to think about starting an encore business.