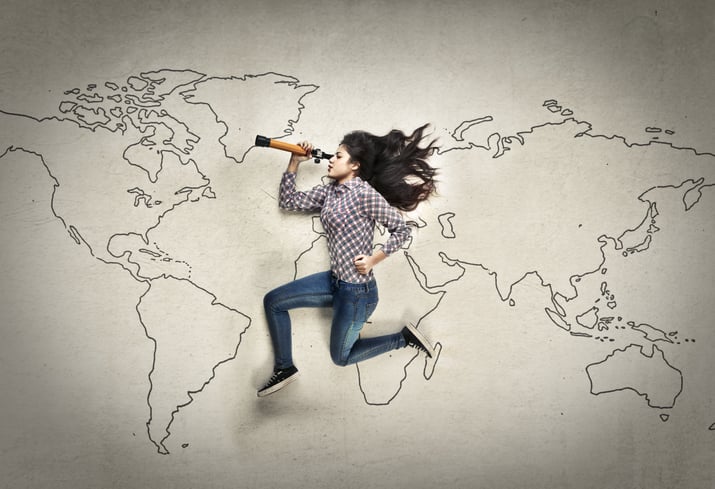 Over the course of a 40-year career, you are likely to spend 100,000 hours of your life working.
The hours of your life that you spend working will largely dictate whether or not you find it easy to be a happy person. They'll have an impact on your health, your relationships and your finances. Those 100,000 hours will also have an impact on the world.
Every year, I talk with hundreds of people about their career hopes and dreams. The one thing I hear more often than anything else is, "I really want to make a difference."
Hidden within that statement is the fundamental difference between a job search and career planning.
When you are in a job search, you are typically looking for a way to make enough money to pay the bills. Or you might be looking for benefits, including health care. While there's nothing wrong with this, it's not likely to lead you to a sense of fulfillment. It could also put you in a cycle of constantly trading in one unrewarding job for another.
When you are planning a career, you are thinking about the longer-term picture. What exactly is the difference you want to be making? Whose lives would you like to make better through the work you're doing? What talents would you love to be leveraging and developing? What do you want to be thinking about all day and what problems do you want to be solving?
Planning a career means that you are intentionally and strategically making a powerful difference in the world. When you take this approach, it's not just you that benefits, but everyone around you as well.

About Jennifer Anderson.
Anderson is a full-service career training and coaching program. A self-proclaimed "High Tech Refugee" Jen has spent the last 15 years teaching thousands of people the concepts of how to create a thriving career. She's coached hundreds of people down the garden path to discovering their perfect work, and taught hundreds of entrepreneurs the secrets of launching successful small businesses. Jennifer is a faculty member of Portland Community College and instructs the Career Planning Series at Willow Creek.
For questions regarding this program, email professional.training@pcc.edu

Not the course you're looking for? Explore other courses offered by PCC's Professional Development and Training Program.