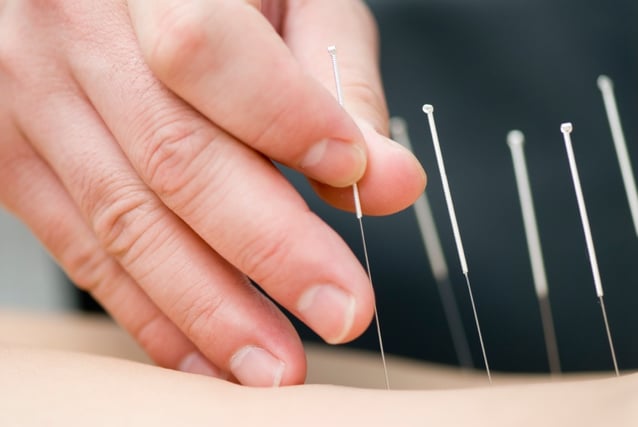 The integration of functional nutrition with your massage, acupuncture, or chiropractic practice satisfies the whole-body approach and belief that our body systems are complex and interdependent. The whole-body approach — or functional medicine — does not divide the body into multiple systems, but rather looks for "the root cause of a collection of symptoms." Integrating holistic practices can greatly benefit your clients and patients on their journeys toward wellness.
How Functional Nutrition Benefits Massage Practices
Why People Visit Massage Practices
People visit massage therapists in search of relief from pain due to an injury or stress, as a way to relax, or to improve a variety of health conditions. People may also visit a massage therapist to help relieve anxiety or minimize symptoms of depression.
Benefits of Massage Therapy
Studies have shown that massage therapy has the potential to improve sleep, boost immune system function, drain the lymphatic system, minimize pregnancy problems, help relieve migraine pain, relieve arthritis symptoms, and reduce symptoms of anxiety and depression.
How Functional Nutrition Supports Massage Therapy
Offering nutrition therapy along with massage therapy can enhance the benefits of massage since both therapies seek to improve health, vitality, and energy levels. As a massage therapist, you are able to offer personalized health packages that include massage treatments and nutrition plans to enhance results. In addition, as your clients consistently receive massage and nutrition therapy, you have the ability to track and measure treatment success over time.
How Functional Nutrition Benefits Acupuncturists
Why People Visit Acupuncturists
The Traditional Chinese Medicine practice of acupuncture has provided relief for an array of conditions and symptoms for 3,000 years. People often seek out acupuncture as a means for holistic treatment for conditions that inhibit well-being and to promote health.
Benefits of Acupuncture
Acupuncture relies on the use of fine, sterile needles inserted into the body's acupoints to improve bodily functions and promote self-healing through stimulating these acupoints that coincide with each malady or source of pain.
Acupuncture may bring improvement to a person suffering from allergies, migraines, various types of pain, infertility, rheumatoid arthritis, abdominal conditions, cancer pain, insomnia, obesity, mood disorders, and menopause. Acupuncture has also been known to lower blood pressure and boost the immune system.
How Functional Nutrition Supports Acupuncture
Integrating functional nutrition with acupuncture supports the whole-body approach and just as with massage therapy, enhances the beneficial effects of acupuncture. Each therapy complements the other. Acupuncture seeks to address specific areas of the body; therefore, functional nutrition can offer additional support for better health and lasting effects.
How Functional Nutrition Benefits Chiropractors
Why People Visit Chiropractors
Chiropractic care is appealing to people because it is drug and surgery-free. People often seek out a chiropractor for natural healing of various ailments, pain, and athletic ability enhancement.
Benefits of Chiropractic Therapy
Reported benefits of chiropractic treatments include relief from back pain, headaches, ear infections, neck pain, arthritis and joint pain, scoliosis, asthma, and blood pressure issues. Other reported benefits include healthy pregnancies, improved organ function, and surgery prevention. Numerous studies have reported research-backed evidence that chiropractic therapy brings lasting benefits to people suffering from various conditions.
How Functional Nutrition Supports Chiropractic Therapy
Many chiropractic programs incorporate one year of PhD-level advanced nutrition training, according to Dr. Axe. The belief that food is our medicine aligns with the chiropractic philosophy that the body has an innate ability to heal itself under the right conditions. Integrating both therapies will not only enhance your chiropractic practice but also your patients' lives.
Holistic therapies approach the body as a whole which strengthens the need for different practices and professions to partner with one another for business growth and improved health for your clients and patients. Integrating nutrition therapy with your massage, acupuncture, or chiropractic practice is a great benefit and too great an opportunity to pass up.