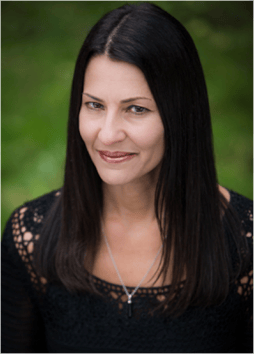 Julie Shivley is the newest member of the PCC Functional Nutrition team and will be teaching the Childbearing years component of Life Stages module.
Why do you teach?
I teach because I love to teach and I love to learn. I have a strong knowledge base and understanding of the physiology and biochemistry of the human body, health conditions, and the interrelationship between diet, lifestyle, emotional wellbeing, nutrition, and health. I feel compelled to share this information with others in support of their healthcare journey.
What is your background?
My interest in nutrition and health began with my own health issues in my late teens and early 20s. My first introduction to nutrition-based healing was through a book entitled Healing with Whole Foods by Paul Pitchford. The concepts and principles of this book took me down a completely different path related to my own health and healing, helped me to resolve my health issues, and inspired me to switch my career as a financial analyst to entry into the natural healthcare arena through Birthingway College of Midwifery. While in midwifery school, I studied nutrition and herbal medicine and its application to preconception health care, prenatal care, post-partum care, lactation support, and women's and children's healthcare. I practiced homebirth midwifery for 5 years and then my career path diverted in two directions – as a preconception/fertility consultant and as the Oregon field representative for Standard Process (professional line of whole food nutritional supplements). I continued my ongoing nutritional and herbal self-study and I attained a Nutritional Therapy certification in 2003. During the past 14 years as Oregon field representative for Standard Process, I provide healthcare and nutrition-based education to the licensed healthcare practitioners and students (Chiropractors, Naturopaths, Medical Doctors, Dentists, Acupuncturists, Nutritional Consultants, Massage Therapists, etc.) in my territory, as well as through educational events at UWS, OCOM, and in the community. This may consist of in-office trainings or brainstorming cases with practitioners and their staff, or it may entail a 1-4 hour presentation on a given healthcare/nutrition-related topic. Additionally, my clinical work consists of periodic fertility consultations. Approximately 2 years ago, I co-authored a book entitled the Chinese Medicine Clinical Reference Guide which serves as an interface between Chinese Medicine concepts and Western nutrition application. In April of 2015, I embarked upon the Master's of Human Nutrition and Functional Medicine program through the University of Western States (UWS). I will complete this program and attain my Master's degree in March of 2017.
What kind of transformation do you see in your students during a course?
The majority of my teaching to date is episodic vs. consecutive classes, so the transformation is a little less obvious. What I do see, especially in my business account base, is practitioners/students coming away from my classes with a stronger understanding of a health care issue and an enhanced ability to apply dietary, lifestyle, and nutritional concepts in the support and care of themselves, their families and friends, and their patients.
If you could give one piece of advice to all your future students, what would it be?
One piece of advice I would offer to my future students is that to successfully apply the concepts of nutrition and natural medicine, especially as a practitioner, owning a strong understanding of the human body and its ability to heal when provided the proper raw materials and conviction in applying the concepts of nutrition and natural medicine are critical elements.
What is one misconception you see in this field or subject matter area that you teach?
In the field of nutrition and natural health care, most of the people I work with feel strongly about the natural approach. While I believe that nutrition, diet, exercise, lifestyle, and emotional health are foundational to overall health, it has been my experience that there is no one-size-fits-all recipe and it is necessary to meet each patient/person where they are.
What do you do for fun?
In my free time, I enjoy, hiking, biking, camping, traveling, yoga, gardening, cooking, good food, playing or watching sports, listening to live music, and spending time with friends and family.