Article originally posted on AARP Oregon on June 1, 2017.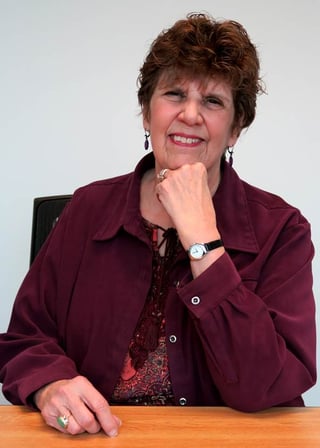 After years of working as a solo entrepreneur, a CPA, and a strategic adviser to small businesses at Portland Community College's Small Business Development Center (SBDC), Jackie Babicky Peterson could see that many of the SBDC clients did not want to start an employee dependent business, but rather were interested in making a living doing what they love. From that keen observation, Jackie had the idea to create Age is Opportunity! (AIO), a program geared toward enabling older adults to become solo entrepreneurs. AIO teaches older adults (age 50 and over) the skills and know-how to succeed as encore solopreneurs after or as they near retirement status. Since it began in 2014, Jackie, who is considered to be a thought leader in the field of solopreneurship, has guided dozens of students through the startup process and equipped them with the ability to combine their small business ideas and decades of professional development into a plan and to become successful solopreneurs later in life.
As older adults approach retirement, it's not uncommon that they redirect some of their time and energy to passion projects that bring to them a sense of fulfillment like starting up a new enterprise. The Longevity Bonus or an extension in life expectancy (those who reach 65 are highly likely to live well into their 80s and 90s) is also a major plus for the 35% of Americans that are age 50 or older. However, with greater life expectancy comes greater worry for some who are not prepared financially to fund themselves through their next stage in life. Age is Opportunity! addresses this issue by putting the entrepreneur's years of experience and wisdom to work in a way that is fun and profitable, and generally easy to create: Solopreneur enterprises usually don't require a significant amount of funding upfront or for the individual to hire employees.
The work AIO does is a critical service to the community: With the rise of automation and the elimination of many traditional jobs, soloprneurship has become the fastest growing business model of the 21st century. AIO has recently gained statewide recognition from the Oregon Small Business Development Network, which kicked-off the program at Lane Community College this past April. The organization is poised to bring the program to both Umpqua and Clatsop Community Colleges later on this year. It has also committed to taking the Age is Opportunity! program to all 19 of the SBDCs at community colleges across the state.
In 2015, Jackie named the 2015 Oregon American Small Business Development Center State Star. She has been credited with helping launch at least 1000 small businesses during her career. Now happy and busy living and working in semi-retirement, Jackie wrote a book, Better Smarter Richer: 7 Business Principles for Solos, Encores and Creatives, which has sold over 3,000 copies, currently serves on the Age Friendly Portland economic development committee, and continues her long and active career of volunteer and community service. She lives in NE Portland with her husband Bob, and their sweet dog, Dolly.