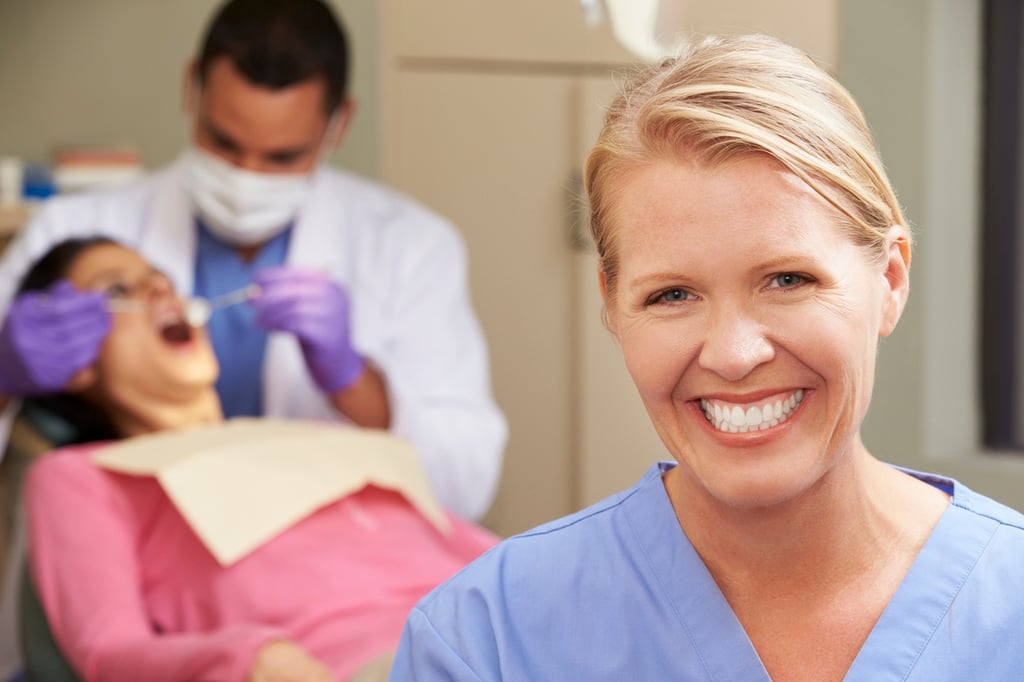 Becoming a dental assistant is a great opportunity into the growing healthcare field. Dental assistants help dentists throughout exams and procedures, offering great care to patients. As a dental assistant, you'll meet patients of all ages, providing support while improving their health.
A dental assistant could work at the front desk of an office, making appointments, handling billing and taking care of patient concerns. They might also be involved in cleanings and dental procedures by sterilizing equipment, taking dental impressions, operating suction devices, or mixing dental materials. A dental assistant will likely prepare a patient for treatment and give them instructions for dental care after treatment.
To get a job as a dental assistant, it's helpful to complete a training program. These courses are designed to help you gain the skills and knowledge you need to contribute to a dental team. At Portland Community College, we offer you two options for your dental assistant education: a Dental Assisting Program and an Integrated Community Dental Assisting program. Below, we break down each program to help you determine the program that might be right for you.
Dental Assisting Program
This nine-month program is accredited by the Commission on Dental Accreditation (CODA). At the end of the program, you earn a One-Year Certificate. You'll also be prepared to take the Dental Assisting National Board Exam (DANB) and can eventually earn certification in other areas.
Before taking this class, you will need to complete or test out of a few math and writing perquisites.
Throughout this program, you'll attend classes and lectures on campus. You'll also complete hands-on training in labs and at externships in real dentist offices. You'll make good connections to help you enter the field while gaining important knowledge to help you provide quality care. This fast program will prepare you for your new career in dental assisting.
Integrated Community Dental Assisting Program
This new, non-credit program also takes just nine months (three terms) to complete, but is designed for working adults. For this program, you will attend online classes from home in the evenings. For the hands-on, intensive labs, you'll come to campus on the weekends. You'll also complete externships at dentist offices, to make strong connections to possible future employers.
You will also need to complete or test out of a few math and writing prerequisites before starting this program.
However, because this is a non-credit program, you cannot use financial aid or student loans to pay for your classes. Though this is a CODA equivalent program, it is not accredited by the Commission on Dental Accreditation (CODA). This program provides you with more flexibility so you can work while preparing to change careers.
The right program for you depends on your specific needs. Do you prefer to learn in a classroom or online? Do you have time to come to campus? Do you need financial aid to pay for the course? No matter which program you choose, Portland Community College can help you prepare for your new career as a dental assistant.