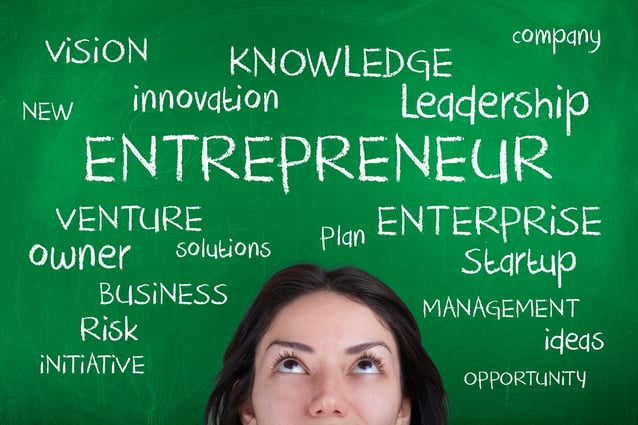 If you've ever felt like now is the time to start your own business, you're not alone. Even if it feels like you've done all your homework and are on solid financial footing, it's tough to know when you're ready to make the leap.
In reality, about 50% of small businesses fail within the first five years. And the cost often is high to founders, as 77% of businesses are started with the entrepreneur's own finances.
So are you ready to start your own business? Here's a checklist to help you decide whether or not you're ready to become a full-time entrepreneur.
Passion
When starting a business, one of the most important things is to have a passion for what you do. While passion is not enough on its own, it's a critical prerequisite for successful entrepreneurship. Make sure you're excited about starting a business, and not just making a change because you don't like your current job.
Belief
Before starting a business, you should ask yourself - "Is this a product/service that I truly believe in?" You need to be a true believer in your business idea and concept because along the way you'll face challenges, obstacles, and the inevitable stream of "No's" as you get things off the ground. Only with strong belief will you be able to leap over the hurdles you'll face.
Market
One of the cornerstones of a starting a new business is making sure there's actually a market for what you're selling. Ideally, your business will live at the intersection of something you love and where there's a real need for what you're offering. Before quitting your day job, do your market research and make sure there's enough market demand.
Business Plan
Starting a business is a huge financial commitment, and diving in without a solid plan is almost a guaranteed recipe for disaster. It's ok to start small with a "back of the napkin" outline, but make sure to flesh out your business plan over time with elements like market research, marketing plan, revenue projections, and path to profitability.
Education
Even if you have some expertise in the field of your business, you still need to be ready to educate yourself on an ongoing basis. Starting a business will be an intense learning experience in so many areas, so before getting started, make sure you're ready to absorb as much information as possible, and be a great student each step of the way.
Experience
The more experience you have in the industry your business will be in, the more likely you are to succeed. So, while you may have a passion for a certain idea or field, do a reality check and ask yourself how much experience you really have in that arena. If you don't have the experience, that's ok - try doing an internship or part-time job before quitting your day job.
Knowledge
Knowledge is important on several levels. You might know a lot about working on cars, for example, but that doesn't mean you have the requisite knowledge to owning and running an auto repair shop. There are so many extra dimensions to owning a business that you'll need to beef up your knowledge about, including things like financial planning, dealing with taxes, hiring & firing, and sales/marketing.
Risks
Leaving the security of a full-time job is a huge step, so make sure you understand the risks associated with starting a business. There's a possibility that turning a profit will take longer than expected, you'll grow too quickly and become overwhelmed, or (in the worst case scenario) you'll have to shut down. It's about knowing, and managing, these kinds of risks ahead of time that's important before you launch.
Support
At the end of the day, very few new business owners succeed without a solid support network in place. While you'll be the captain steering the ship, so to speak, it takes an entire crew of friends, family, employees, advisors, and mentors to make sure you succeed over the long haul. Setbacks, failures, and tough decisions are all inevitable, and entrepreneurs that have a strong support network are much better equipped to navigate those waters.
Having a support network, a business plan, and relevant experience are just a few of the key factors to successful entrepreneurship. By following the checklist we've outlined above, your transition from day-job employee to business owner will be that much easier.