Learn how to infuse complementary medicine techniques into your plan to give patients even more personalized care.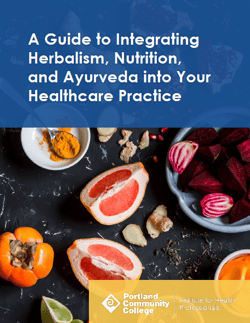 This guide includes a side-by-side roadcamp to adding Herbalism, Nutrition, and Ayurveda to your practice.
Inside, you'll learn about:
The three different philosophies of health, and how each can enhance your practice

Certification needs and professional associations for networking and continuing education in these three areas

Rules and implications for practicing

How to learn more and get started with herbalism, nutrition, ayurveda, or all three!
Complete the form on this page to download your complimentary copy of the guide.